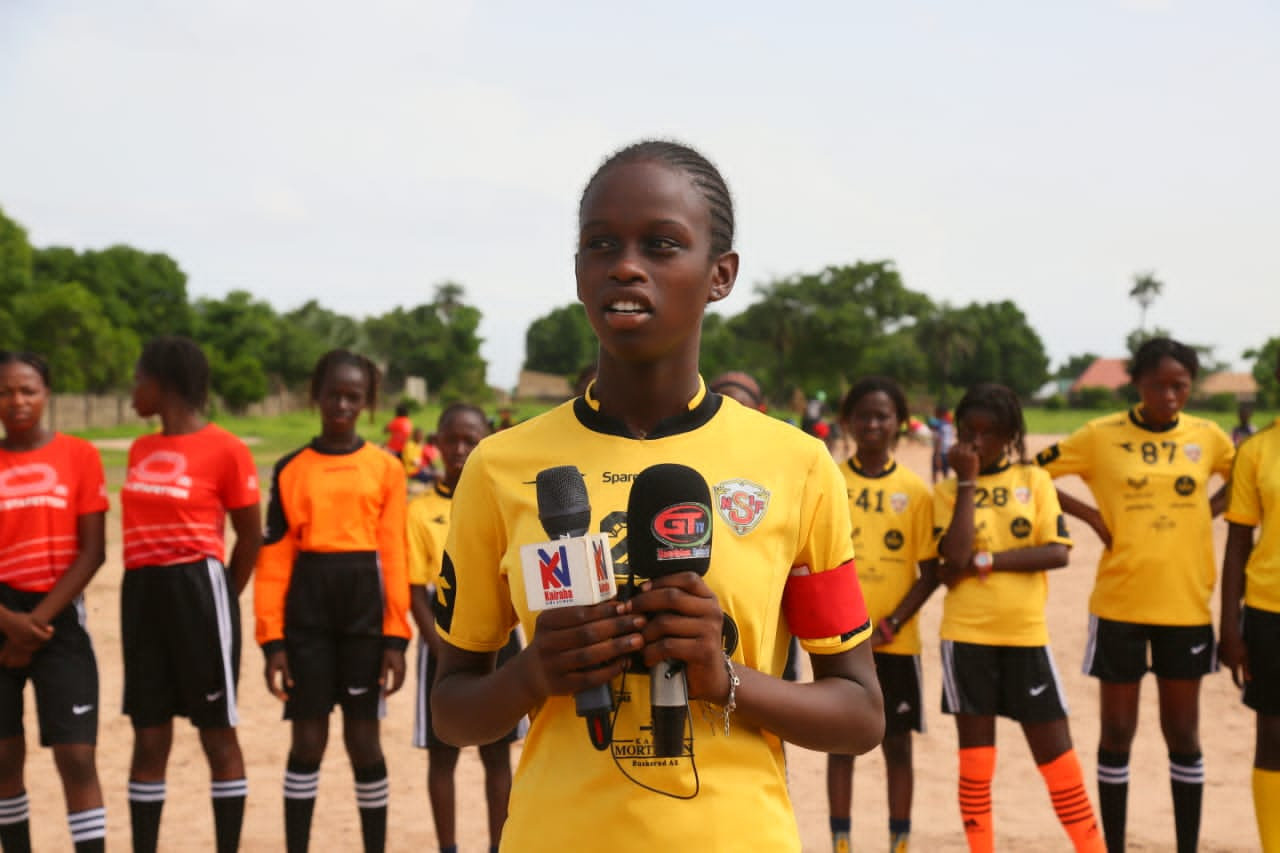 From zero skills to soccer stars:ABC Girls Academies  reflect on their  gains.
"At the beginning, we encountered difficulties in training and identifying players but as time goes on,we started improving by organising friendly matches and training during weekends.The aim of the summer camp is to engage the students,put them together." said Mr Sherriffo Suso a teacher at ABC school
He made the statement at the  opening of a football match at the close of The ABC Schools  5 day Summer Camp between Brikama and Jeshwang Girls Football Academies at Bottrop Football Field on Sunday morning.
Mr Suso who is also a coach of the ABC girls academy, disclosed that the Butterfly Friends conceived the idea of establishing a girls football academy last September primarily to develop soccer skills of girls.
Muhammad Secka  ,another Coach of ABC  reiterated the  initiative  of the Butterfly Friends while expressing  appreciation for  the sponsorship packages in education and Health.
The beneficiary girls academy footballers positively spoke on the  fhe impact of the training while describing the summer camp successful.
The football outfits of both academies were provided by the Butterfly Friends.
The highlights of the summer camp also includes singing and dancing