Court Discharged 3 Soldiers and 2 Civilians In The Alleged Coup.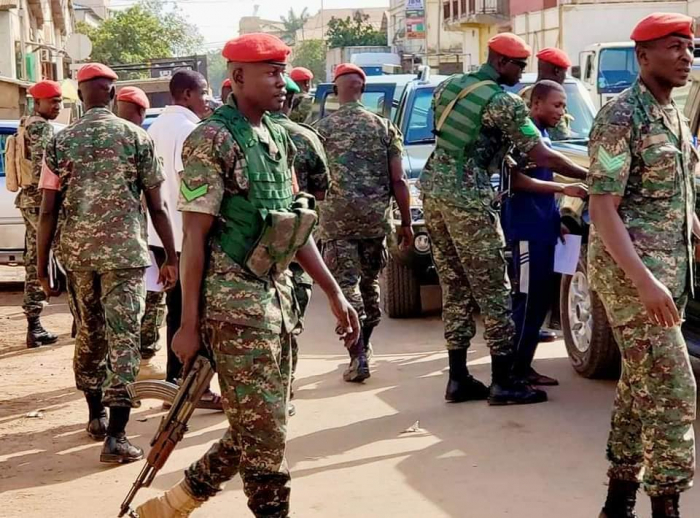 The court discharged 5 individuals in the alleged court trial, this came when the state filed a new bill of indictment that excluded their name in the alleged coup. The State's new bill of indictment is labeled against five (5) security personnel allegedly involved in the December 2022 alleged foiled coup.
The new charges are two Counts of treason, two counts of concealment of treason, and incitement to mutiny. In this case, the State intends to call nine (9) witnesses and tender four (4) exhibits. The witnesses are Captain Mamat Jobe, Sergeant Karamo Jatta, Major Lamin Njie, Yaya Marong, Saikou Gassama, Captain Modou Wally, Mustapha Jabbie, Sanusy Darboe, Jally M.I. Senghore (police).
The State has Consolidated the two cases with respect to the Coup and discharged some of the accused persons. Three (3) soldiers and two (2) civilians were discharged after the State withdrew their initial charges of treason and conspiracy to commit felony.
Sub-Lieutenants Omar Colley, Corporal Bakary Njie, and Corporal Barra Touray were released. In another case alleged coup, the two civilians are discharged and they are Mustapha Jabbi and Saikou Gassama.
The State filed a new bill of indictment capturing only five names. The court struck out the two police charge sheets in the two cases and released all those whose names were not mentioned in the new bill of indictment.
The names in the new indictment were (Lance Corporal) Sanna Fadera, (Sergeant) Gibril Darboe, (Corporal) Ebrima Sanno (Corporal) Omar Njie, and (Sub-Inspector) Fabakary Jawara.
Corporal Omar Njie did not have a lawyer resulting in the adjournment of the case. The accused persons could not take their plea because, in a capital offenses trial, each accused person is required to have legal representation.
Corporal Njie told the court that he was appearing in court for the first time adding he has been in custody all these without access to his family. He informed the court that he will like to secure a lawyer of his choice if he is afforded the opportunity to talk to his family.
At this point, the Judge asked him whether his family members were in the court and he replied in the positive. He was allowed to have a consultation with his family and after that, he informed the court that he will be able to secure the service of a lawyer in a week.
Justice Mahoney told Njie that the court will give him a week to get a lawyer and if he fails, the case will proceed on the next adjourn date. The case was adjourned to Thursday, 2nd February 2023 for plea-taking.