The World Bank pays eloquent tribute to the late VP Joof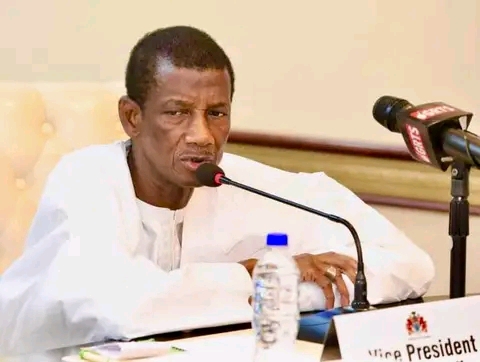 In an effort to commemorate his passing, the World Bank Education Team for The Gambia has paid eulogies to the late Vice President Badara Alieu Joof. Mr Joof was praised in the tribute as an innovator and change-maker who never wavered in his commitment even after leaving public service to join the Bank. The tribute's full text can be found below:
The World Bank team received the sad news that Vice-President Badara Alieu Joof had passed away too soon. Many of us, including members of our current team and colleagues who had known Vice President Joof in the past, began to casually share our memories and thoughts as the news spread. He was a visionary who could see someone in a small regional school and understand their leadership potential, convince them to take on new responsibilities, and coach/mentor them to realize that potential in the service of the children and youth of their country. As a way to celebrate his life, we thought some of the following sentiments might resonate with you and your team. Those leaders transformed into innovators and agents of change time and time again. When he left public service to join the Bank, his commitment never wavered, and no one was surprised when he returned to serve his country. During the many years, I worked in The Gambia, I got to know Badara and his family, and I can only imagine how devastating this loss will be for them all.
He will be greatly missed as a mentor and teacher to many.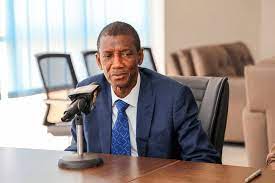 I remember working as the WB Liaison Officer alongside Badara. The fact that he had mentored and inspired virtually everyone in the Ministry of Basic and Secondary Education at the time was touching. When he was a teacher, many of our colleagues were his students. They all said that he was always kind and supportive despite being demanding and learning a lot. He was a true leader with firm principles but humility. He laughed a lot, which I can still hear.
It should come as no surprise that he has always been an advocate for education and has truly devoted his life to improving education in his country and elsewhere. Throughout his long career, he worked across the entire education continuum and was a visionary for the sector in The Gambia. In recent years, he has worked tirelessly to motivate coworkers and citizens of his country to pursue significant educational goals. It was amazing to see him expand this vision to encompass all spheres in order to improve Gambians' lives during his most recent tenure as Vice President.
He worked for many years at the Bank on ground-breaking innovations and partnerships with majalis in The Gambia and daaras in Senegal to reach young people who don't attend traditional schools. This work continues and provides other nations in the region with a model.