A looming mass eviction at Bafuloto: Occupants adamant to defy the court order.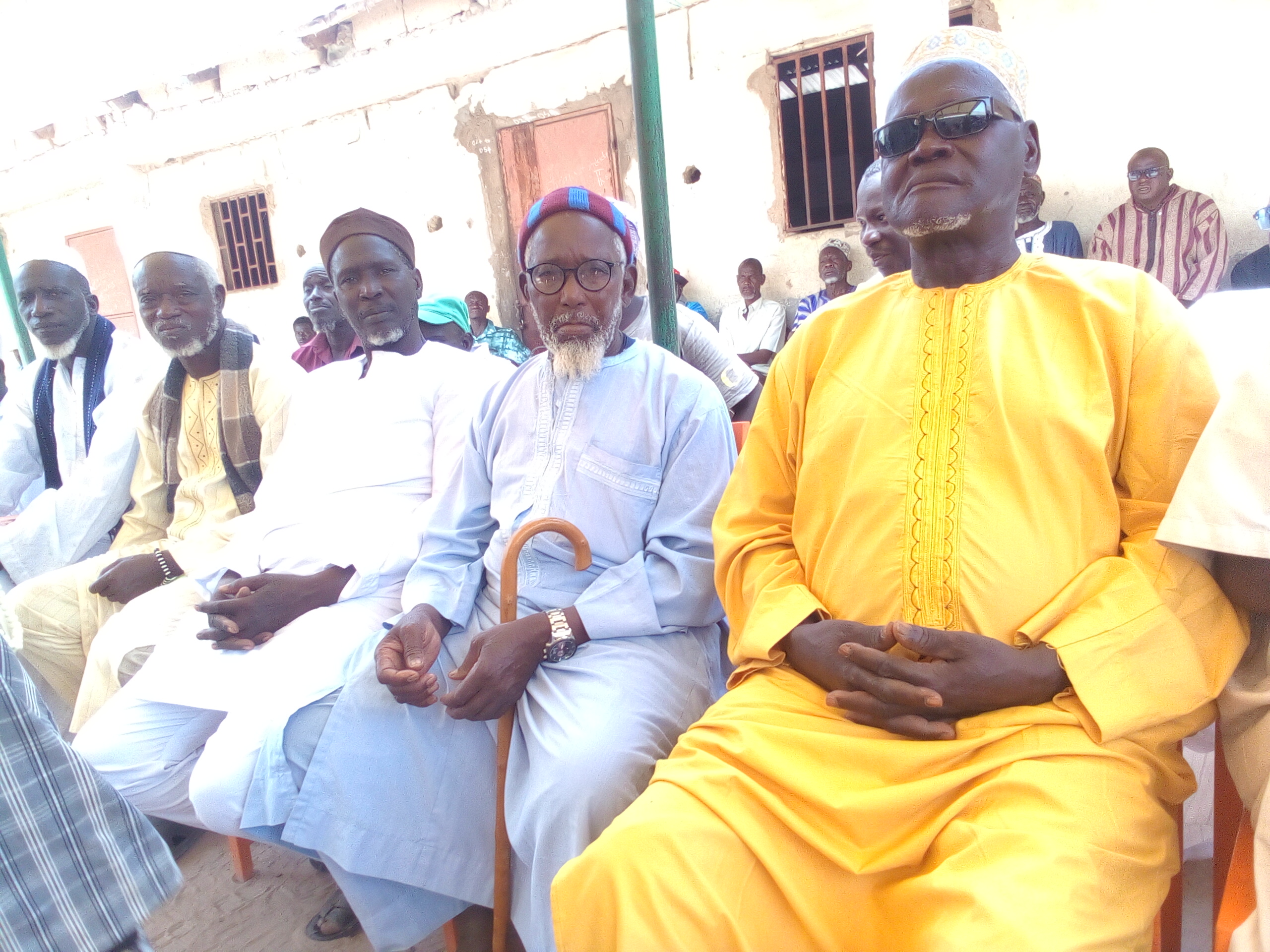 Residents of the Bafuloto settlement of Madina Nema- su have vowed to defy what they described as a manipulated court order,  instructing them to evict.
At a press conference on Sunday, family heads took turns to express their frustrations admitting that the unresolved land issue is traumatizing them thereby impacting negatively their daily activities.
More than 2,250 homes risk forfeiture if the court order stands.
Alhagie Jobe, The " Kabilo" head who narrated his stressing ordeal, spoke at length about his numerous earlier detentions triggered by land tensions.
" I was detained several times and I am still being threatened. This area is part of Bafuloto village, how comes some residents of Farato are claiming ownership?"They have collaborators who empower them to evict us from this land. We are not going anywhere. Our Alkalo is Mustapha Saidy of Bafuloto. We informed him about the court order enforcement but he told us to fight our own battle  " Alhagie Jobe lamented.
Imam Basiru Touray said they are citizens and pay tax accordingly while urging authorities to annul the eviction order.
Mr. Sutay Jawo and Ousman Ceesay both echoed similar sentiments
According to residents of the disputed settlement, The Sheriff of the High Court has written to the residents of Bafuloto asking them to vacate or risk facing forceful eviction.
Sheriff Abdou Conteh on 2 March 2023 wrote to all occupants of Bafuloto asking them to vacate before Thursday, 16 March 2023. In the letter, the Sheriff said the land is part of Farato and is owned by Karamo Saidy and others.
The judgment the Sheriff is seeking to enforce is the case of Mafuji Bojang and others against Alkalo Manku Saidy and others.
However, residents  argued  that the judgment 'never' mentioned that the land is owned by Karamo Saidy or any other person
This medium remains alert as we continue to monitor further developments