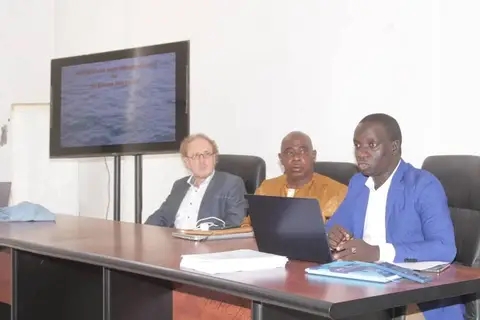 Earlier today, the management of Brikama Area Council held a consultative meeting with stakeholders to review the draft Integrated Solid Waste Management Plan for the Council.
According to the council, The plan aims to providing a  strategic short term, medium as well as long-term measures toward sustainable waste management for the region.
The plan is being developed with technical support from Mr. Ton Tindemans, a consultant and a member of Netherlands Senior Experts (PUM). The move came following the Brikama Area Council's request for technical assistance from the organization in 2021.
PUM Netherlands Senior Experts is a non-profit organization based in the Hague Netherlands and operates in over 30 developing countries
The consultative meeting held at the Council's chamber was attended by regional stakeholders, notably, the National Environment Agency, Brikama District Hospital, and the National Disaster Management Agency and Senior Management team of BAC.