After 16 years of diligent journalistic work  at GRTS : Abdoulie Sey finally exalted to DG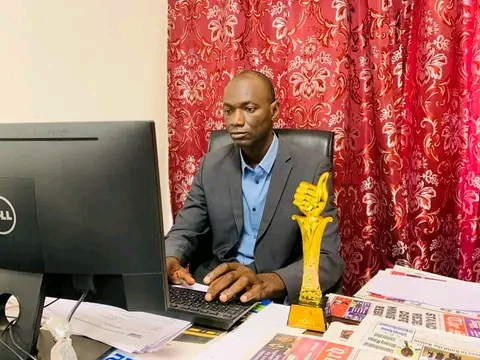 Abdoulie Sey is the new Director General of the Gambia Radio and Television Services (GRTS) Mr. Sey, who is the current director of news and current affairs, is an insider who has been working with GRTS since 2007.
He rose through the ranks from Assistant producer, producer, senior Producer, Principal Producer, Managing Editor, Editor-in-chief, and Director of News and Current Affairs.
Mr. Sey is a Chevening scholar with an MA in International Multimedia Journalism from the University of Kent in the UK. Whilst in the UK, he won a BBC fellowship which allowed him to go through the BBC Academy and work with BBC News, HardTalk, and Focus on Africa amongst others. Abdoulie Sey went to Gambia High School and the University of The Gambia.
Mr. Sey underwent various levels of training in journalism and human rights in the UK, USA, Nigeria, Ghana, Egypt, Algeria, United Arab Emirates, and Zimbabwe. He was once the Communications Analyst at the office of the Resident Coordinator of the UN system in The Gambia.
Abdoulie is the main anchor of the popular GRTS one-on-one interview program dubbed The Checkpoint. He is also the host of The World Today a newly introduced program that focuses on international current affairs.
Colleagues described Mr. Sey as a man of few words, pragmatic, tactful, and willing to embrace change.