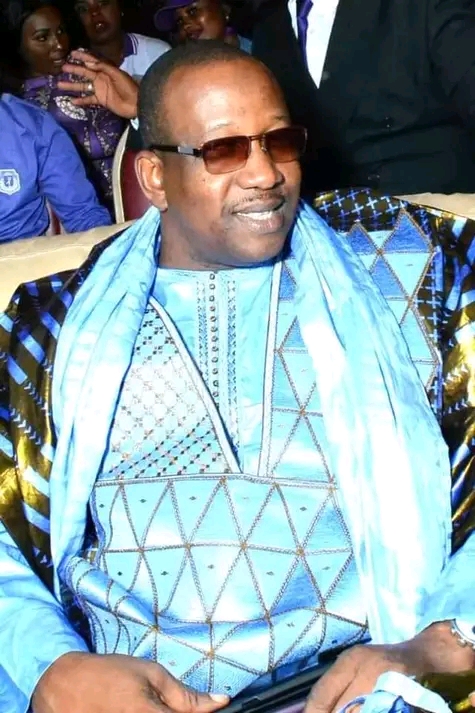 Gambia Democratic Congress (GDC) on Thursday 6 April 2023, released a statement after an alleged slapping by Dou Sanno on one of GDC's aspiring candidates for Julangel ward.
In a release signed by GDC Party leader (Mama Kandeh).
The Gambia Democratic Congress leadership just learned with great dismay and utmost disrespect that one of the Presidential advisers Dou Sanno has slapped the GDC Candidate for Julangel Ward Ebrima Manneh.
The GDC Campaign team was at Sareh Talata upon arriving at the venue, the GDC team met the NPP Campaign team on the ground canvassing for votes along with the Jimara Chief  Kanamang Sanneh and Dou Sanno.
Dou Sanno disregard our campaign itinerary which led to a heated debate and claimed that he is unaware that GDC should hold political activities in the village.
It is sad to have such an individual who we addressed as a Presidential adviser. We can all agree that the presidency is destroyed as a result of having the wrong people in the wrong position.
In the 2018 Local Government Election upon winning the Julagel Ward similar problem happened which resulted in the locking-up of the elders of Jimara and Hon. Alhagie H  Sowe (Former NAM) who was dragged to court for months.
It is embarrassing that Dou Sanno in his capacity as Presidential adviser can go so low to attack our candidate to the extent of assaulting him. Dou Sanno's action is an insult to the office of the president and a violation of the NPP Campaign itinerary.
We are calling on our people to restrain from any attempt of violence and report the matter to the police. The Central Executive Committee of the party will engage the IEC for actions to be taken on this subject matter.
We would not allow any individuals to infringe our rights and Dou Sanno's action will not go scot-free."