Madi Jorbateh describes GFF decision on TMT FC as draconian and arrogant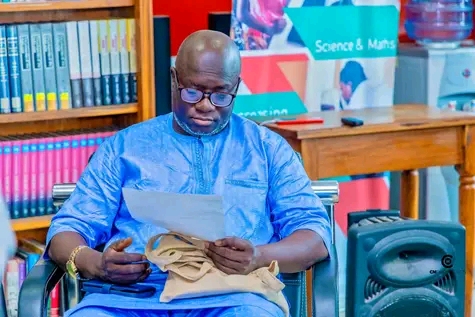 The Gambia's outspoken human rights activist Madi Jorbateh has condemned GFF for this draconian and arrogant action which is tantamount to abuse of power.
" Just because a football team criticizes GFF therefore GFF has the temerity to punish the team as if GFF is above criticism! The alleged criticism stated here is not misconduct or a violation for which there is a need for punishment. What evidence does GFF have to show that the criticism has caused reputational damage to the Federation? Or is it that the ego of the officials of GFF is pricked and so they decide to over-exercise their power because they cannot stand criticism? "
Mr. Jobateh advised TMT FC  to go to court asap to challenge this draconian and unlawful decision. This decision he stressed I only meant to intimidate clubs and voices within the football community.
"It is meant to shield GFF from criticism and hence prevent it from being held accountable.
Any organization or institution that is beyond criticism and silences voices is seeking to become unchecked. An unchecked entity can only become inefficient, corrupt, and dictatorial.
All the clubs must stand with TMT and demand that GFF withdraw this draconian decision and apologize to TMT for this assault".