Minister Bouye presides over Yunus English School graduation ceremony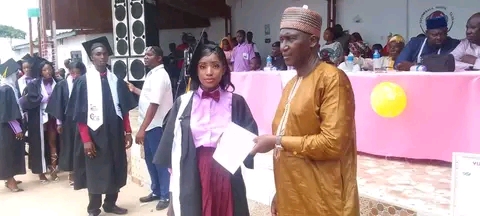 Baboucarr Bouye, The Honourable Minister of Public Service, Administrative Reforms, Policy Coordination and Delivery.  presented school certificates to deserving students of Yunus English School in the graduation ceremony of 521 students held in Busumbala Hall on the 15th of July, 2023.
The Hon. Bouye is known as the power and brain behind The Gambia education system for decades. Under his pen, Gambia became a nation of free education for all the Basic and Secondary School students in all government schools in the country.
The smiles and happiness that Minister Bouye has brought to the faces of great teachers, students,d parents at the graduation ceremony cannot be overstated and forgotten.
Thank you Minister Bouye for the positive impact you have created on The Gambia's education.