Anti- Crime Police arrests suspected  motorcycle thieves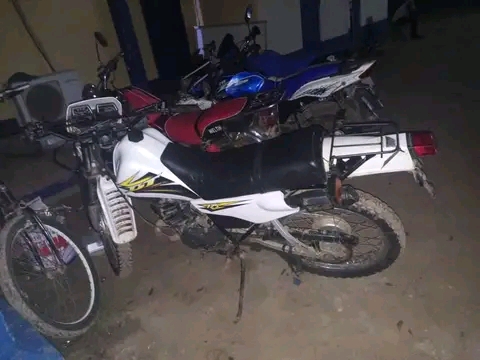 The Anti-Crime Unit (ACU) of The Gambia Police Force conducted a successful patrol raid in Farato, resulting in the arrest of ten (10) suspects involved in a motorcycle theft operation.
Four (4) of the arrested individuals confessed to stealing a tricycle in Busumbala and selling it in the Casamance border village of Darsilami.
The investigation also led to the recovery of at least six stolen motorcycles. During questioning, one suspect, Sadibou Sanneh, admitted to receiving stolen motorcycles from various individuals for sale in the border villages of Casamance.
The ACU is determined to continue gathering evidence and taking appropriate actions to ensure justice is served for all involved.
This operation showcases The GPF's dedication to combating organized crime and maintaining peace and security in The Gambia