"Concerned Citizens" protest against deportation. of Gambians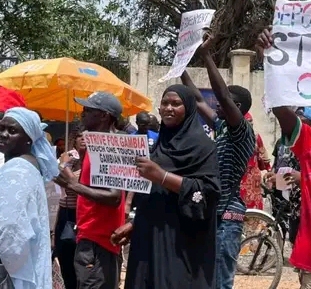 ."concerned citizens " yesterday protected at  Westfield against deportation from European countries & other concerning issues in The Gambia such as corruption. The group earlier applied for a permit which was granted by the police for a peaceful protest.
The protesters were chanting with placards and banners in Westfield, against the deportation agreement between the Gambia Government and European Union.
The protesters further urged  the government to respect their petition
The protesters chanted the ' No to Deportation' slogan bringing the attention of both the German and Gambian Governments to the appalling conditions of deportees and asking both governments to put an immediate end to forced or involuntary deportations.