"The claim about lack of consultation is not accurate"Joof reacts to PS Saidy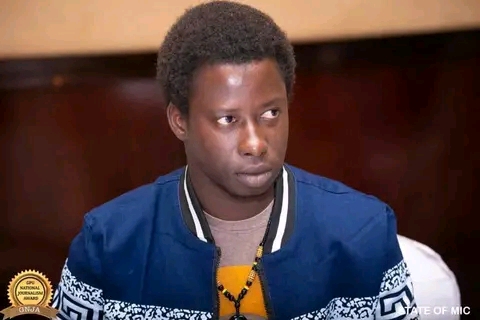 Reacting to the claim made by  Yankuba Saidy, Permanent Secretary ,Ministry of Information, the Secretary General of the Gambia Press Union,Mr Modou Joof clarified that the GPU made attempts to fully involve the Ministry of information at the start of the development  of the ATI Law implementation Roadmap but to no avail.
At a  press conference by the  Civil Society (CSO) Coalition,  on the 2nd Anniversary of the Access to Information Law,PS Saidy  claimed that his ministry was not fully involved in the development of the ATI Law implementation Roadmap.
Mr Modou S Joof reacted"Regarding the lack of consultation the PS talked about on the Roadmap, the ministry was dragging it's feet.
We requested a courtesy call to the Minister in July 2022 to discuss our plans for the ATI implementation including the Roadmap.
The ministry confirmed a date, and then wrote back to us to say it's postponed indefinitely."
Mr Joof further asserted that the GPU  didn't hear from the Information Minstry  until September last year.
" After we publish a call for Consultancy for the development of the Roadmap – then they called us to meet.
We met with them and discuss the idea of the Roadmap and that the consultant will consult with various stakeholders including the ministry and the department of information."
"When the consultant contacted the PS, he refused to invite the DOIS, and was complaining throughout the engagement with the consultant."
He added that the GPU conducted the review and validation of the Roadmap which was attended by the 3rd most senior official, the Principal Assistant Secretary of the ministry.
"So the claim about lack of consultation is not accurate as far as the development of the Roadmap. "
The GPU Secretary General also revealed that   after the validation,  the Roapmap was sent to the Minister to do a  "Forward" and we launch it together but the  PS asked him not to do it.