The Gambia qualified for the AFCON 2024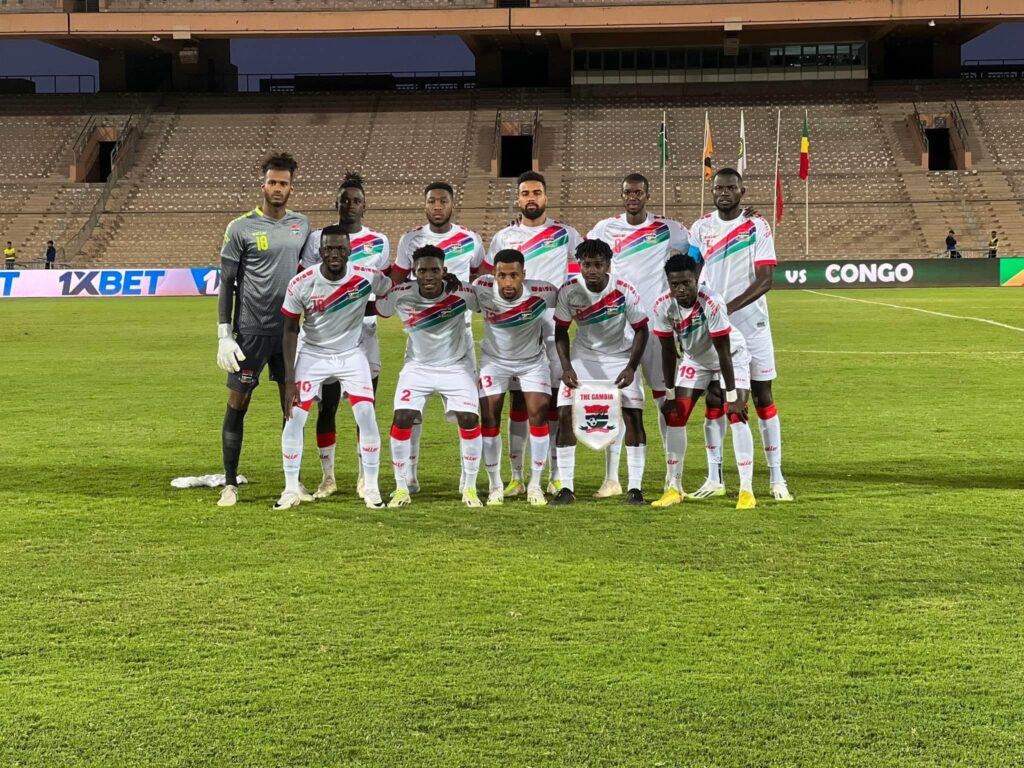 The Scorpions of the Gambia have qualified for the African Cup of Nations 2024 following a draw with the Cologese Team. It was a surprise victory as the Senior  Scorpions struggled at the last moment to qualify the scores.
Despite the devastating earthquake in Morocco, the match went ahead at  Marrakech. The match started with a minute's silence for the victims of Morocco's earthquake of Friday 8th September 2023
After attacks and counterattacks, the Congolese took a 2-0 lead after being awarded an inexistent penalty by the Egyptian official.
After 59 minutes here in Marrakech, Congo still leads by 2-0. The Gambia missed two great opportunities to score first through Minteh and then Musa Barrow
With 12 minutes remaining, Gambia has a lifeline as Badamosi's flick header is tapped in by Yankuba Minteh. It's his first goal for the Gambia eventually qualifying the Gambia for  AFCON 2024, for the second time.
Tears of Joy, Yankuba Minteh was full of emotions after helping Gambia secure qualification for its second AFCON in succession.
Newcastle's Minteh, who is on loan at Feyenoord, was seen celebrating the Scorpions qualification in 2021 by the window of the team bus. Today he was on the pitch, scored, and made history.