Police confirm the Shooting of PIU Officers and declare manhunt for suspect(s).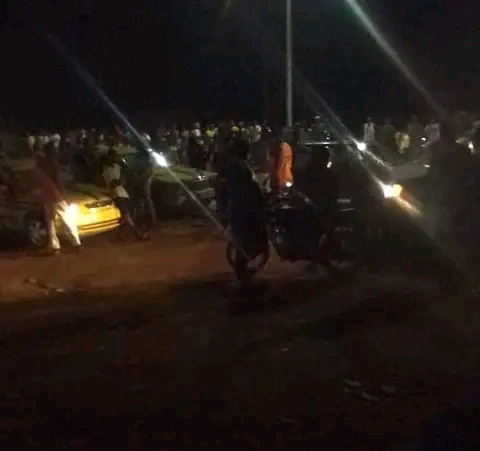 The Gambia Police Force has been alerted to a shocking act of violence where three constables from the Police Intervention Unit (PIU) were targeted in a shooting at the Sukuta Traffic Light by an unidentified assailant.
'This incident unfolded in perplexing circumstances, concealing the motive behind this brutal attack in secrecy. Without delay, the injured officers were swiftly transported to the Sukuta Health Center, and due to the severity of their injuries, they were subsequently referred to the Ndemban Clinic in Bakau. Our anticipation mounts as we await further updates from the hospital authorities."
The release further says, in  response to this grave situation, an immediate manhunt has been initiated to identify and apprehend the individual(s) responsible for this incident". A civilian male eyewitness is actively cooperating with the police investigation, providing a detailed description of the lone gunman, who was observed wearing a Kaftan and carrying a pistol."
The press release included that The public is earnestly advised to remain vigilant and promptly report any suspicious activity to the nearest police station, thereby contributing to the ongoing manhunt effort.