President Barrow Places D1 Million for Information Leading To Arrest of Suspect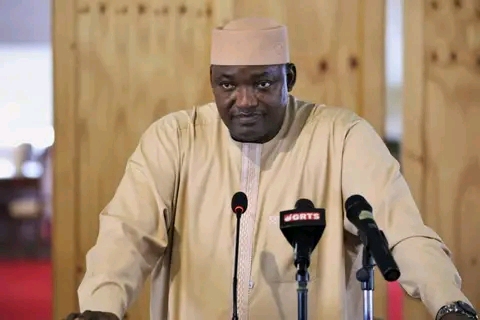 His Excellency President Adama Barrow places a bounty of D 1 Million for information leading to the arrest of the suspect(s) who shot and killed two Police officers last night.
The President called the attack "an act of terror" intended to intimidate the Police and the government.
He vowed to do everything possible to get to the bottom of this act. The President summoned the National Security Council to the State House for updates on the situation, adding that arrests have already been made.
The President finally reassured that his government will do everything possible to ensure peace and security in The Gambia whilst also extending condolences to the families of the deceased officers.
Source: Momodou Jallow