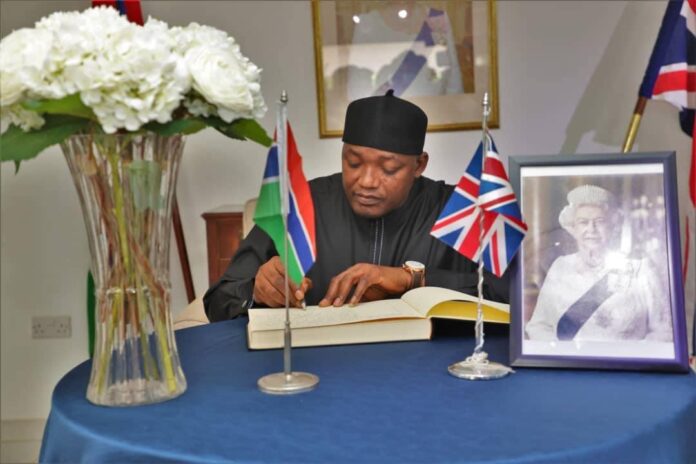 HE President Adama Barrow signed the book of condolence in memory of Her Majesty Queen Elizabeth II at the British High Commissioner's Residence this morning.
The President expressed his deepest sympathies and respect for her dedicated service.
Speaking to the media after his audience with the High Commissioner, H.E Mr David Belgrove, President Barrow once again expressed his condolences to the Royal Family and the People of the United Kingdom. He said it was vital for him to pay his respects to the High Commissioner personally. Speaking on King Charles lll, President Barrow said he is confident that the new monarch will further solidify the strong ties between The Gambia and the United Kingdom.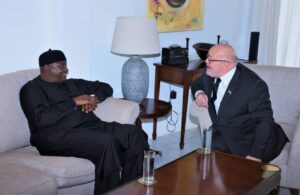 On his part, the High Commissioner Belgrove said President Barrow's visit is ''a symbol of close ties'' between The Gambia and Great Britain. He said with the proclamation of the new King; it is time for the commonwealth to renew its shared values of democracy, freedom, and Human Rights.