ST Brikama Boyo will not attend the Wah Sah Halat Awards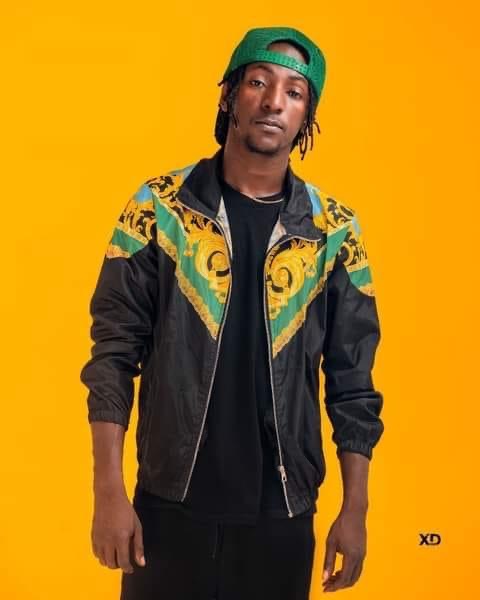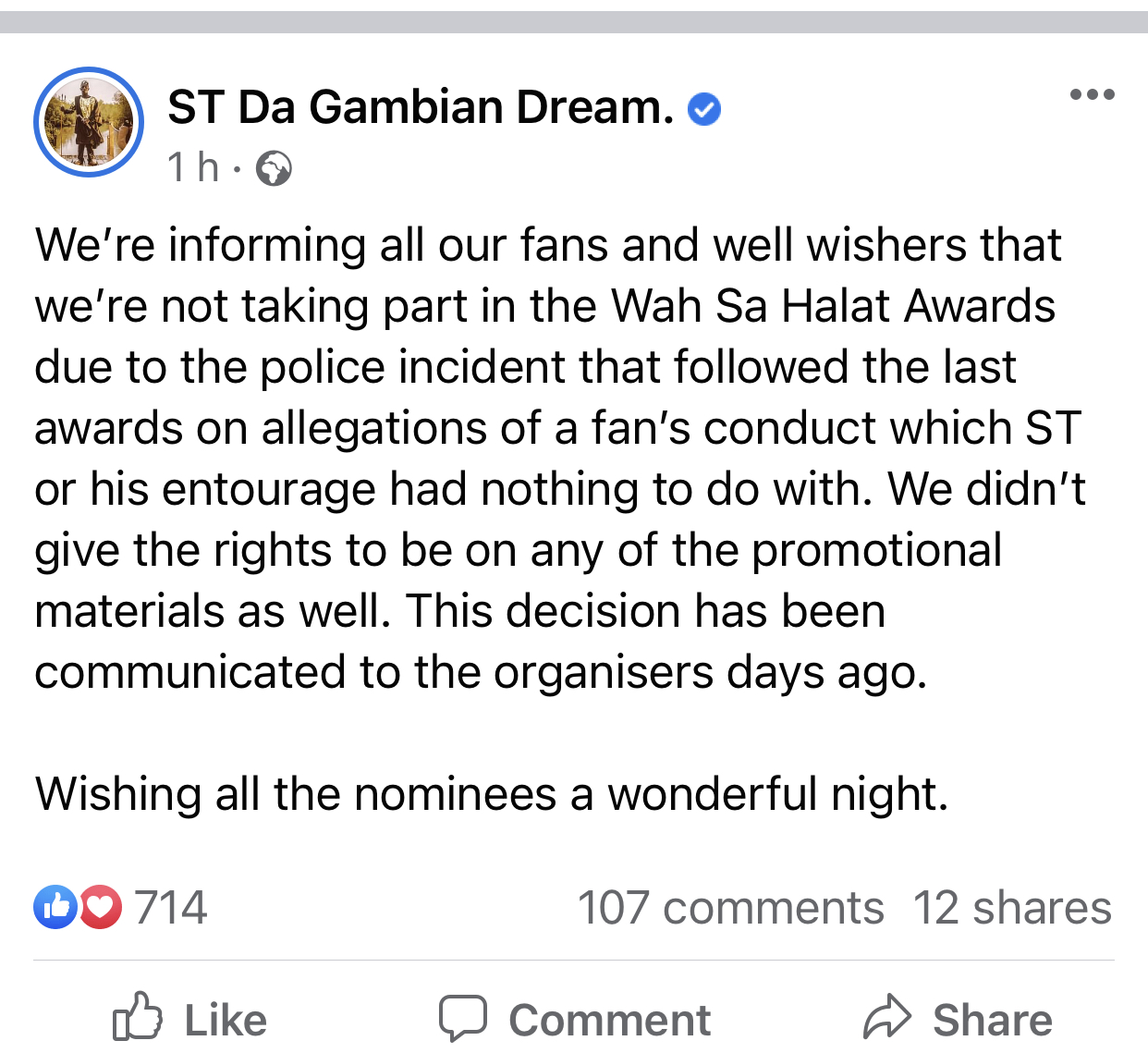 The Pizzum Pizzum rapper announced on his Facebook page that he will not attend the music awards due to an incident that happened at the last event.
"We're informing all our fans and well-wishers that we're not taking part in the Wah Sa Halat Awards due to the police incident that followed the last awards on allegations of a fan's conduct which ST or his entourage had nothing to do with. We didn't give the rights to be on any of the promotional materials as well. This decision has been communicated to the organisers days ago.
Wishing all the nominees a wonderful night."
No comments heard from the organisers yet.