URR women tells Barrow to boost productive capacity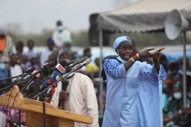 Women from the Wulli East and West constituencies, as well as Sandou, have voiced their concerns to President Adama Barrow, urging him to intervene and support their agricultural endeavors as their farm produce continues to decline.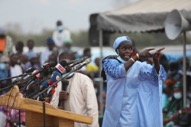 27,000 workers have said to be overpaid in Central Bank system migration error
During the President's ongoing meet-the-people tour, a number of communities in the regions voiced their primary concerns about agriculture.Because it helps the nation achieve food self-sufficiency and combat hunger, it is also a matter of national concern.
The people also mentioned the need for better roads, better health care, and electrification in the rural areas.
Talking at a joint gathering including occupants of Wulli East, West and Sandou bodies electorate, held at Kolibantang in the Upper Stream District, on the President's continuous visit, Woman Councilor Fatoumata Saho uncovered their difficulties, saying their ranch produce has endured "tremendous misfortune."
She pleaded with the President to assist the women in their communities in expanding their gardens because, among other constraints, they are currently experiencing low farm produce due to a lack of gardens and equipment.
In addition, Lady Saho pleaded with the President to provide the region with sufficient water and electricity, as well as to construct centers for youth skill development in their communities.