GDC pleads IEC not to "destabilize" the country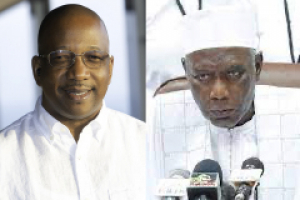 The Gambia Democratic Congress (GDC)'s secretary general and party leader, Mamma Kandeh, has urged the Independent Electoral Commission (IEC) not to "destabilize" the country for what he called an unfair electoral cycle.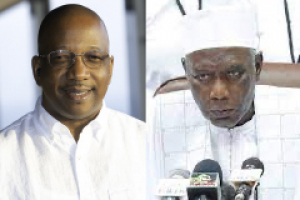 Kandeh stated, "it was the IEC that wanted to destabilize the country in 2016 for announcing different results," during the party's congress on Saturday in Jarra Soma. He went on to say that they had voiced their displeasure with the incoherent procedure of the previous voter registration exercise prior to its conclusion.
35 communities in CRR North abandon FGC, early marriage, others
He went on to tell his supporters that a community's number of voters cannot stay the same for ten years, citing migration as the primary reason.
They used that gap to bring Senegalese into the country and register them in order to gain access to our voter's card. Another thing is that even after the registration period ended, they continued to secretly register some individuals.
The politician from Jimara stated that Gambians do not participate in Senegalese elections and that the Senegalese should stop interfering in our country's elections.
He reiterated that GDC does not support a coup d'état, focusing on African coups. He claimed to be a member of the Pan-African Parliament and to have strongly advocated for African nations to impose a term limit in order to prevent coups.
"ECOWAS wants to establish an Anti-Coup Unit; however, before doing so, they should identify the underlying causes and organize their affairs. The unit is set up solely to protect their interests.
When he spoke about Gambian issues, he said that since corruption is rampant in the country, it is the people's duty to defend it. He also said that accountability and transparency should be the norm. He went on to say that the security of the nation has been compromised, and citizens feel like they don't matter.