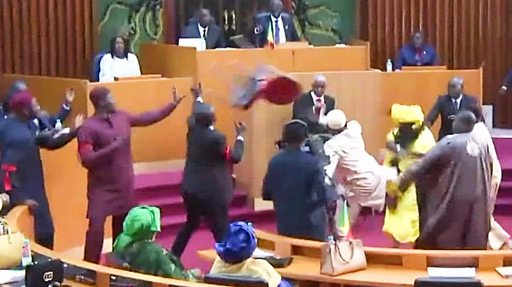 Senegal's two opposition MPs were sentenced to six months in prison for punching a colleague who was pregnant during a budget debate.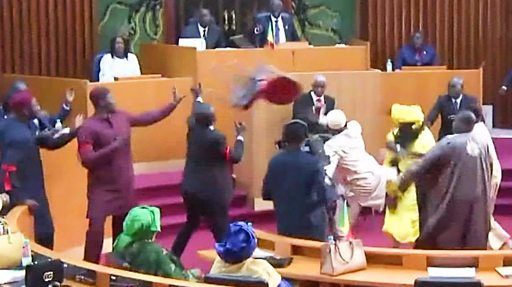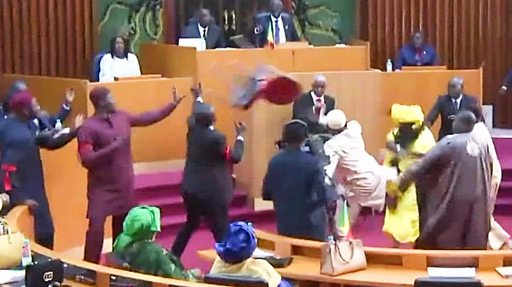 Amy Ndiaye was attacked by male lawmakers after she criticized a religious figure in the opposition.
Bakau win 2022 GFF super 'Nawettan' final
Additionally, the judge ordered Mamadou Niang and Massata Samb to pay $8,100 to Ms. Ndiaye; £6,750) in reimbursement.
The incident sparked a discussion about women's rights and was widely condemned.
On December 1, Mr. Samb is shown in a video that has been widely circulated online walking toward Ms. Ndiaye and slapping her. After that, she retaliates by throwing a chair, but at the same time, another male coworker kicks her in the stomach. As additional MPs attempt to calm the situation, a brawl ensues.
Following the attack, Ms. Ndiaye, a member of the ruling Benno Bokk Yakaar coalition, fainted in parliament, raising concerns that she might miscarry the child.
Her lawyer, Baboucar Cissé, told the news agency AFP that she "remains in an extremely difficult situation" despite leaving the hospital.
Mr. Niang and Mr. Samb's attorneys argued in court that their clients had not physically assaulted Ms. Ndiaye, despite the video evidence.
Additionally, they tried, but were unsuccessful, to argue that the two lawmakers were immune from prosecution.
Abdy Nar Ndiaye, one of their attorneys, told AFP, "They are going to remain in prison pending an appeal."
Since the government lost its majority in legislative elections in July of last year, there has been tension in Senegal's parliament.