8 soldiers charged with treason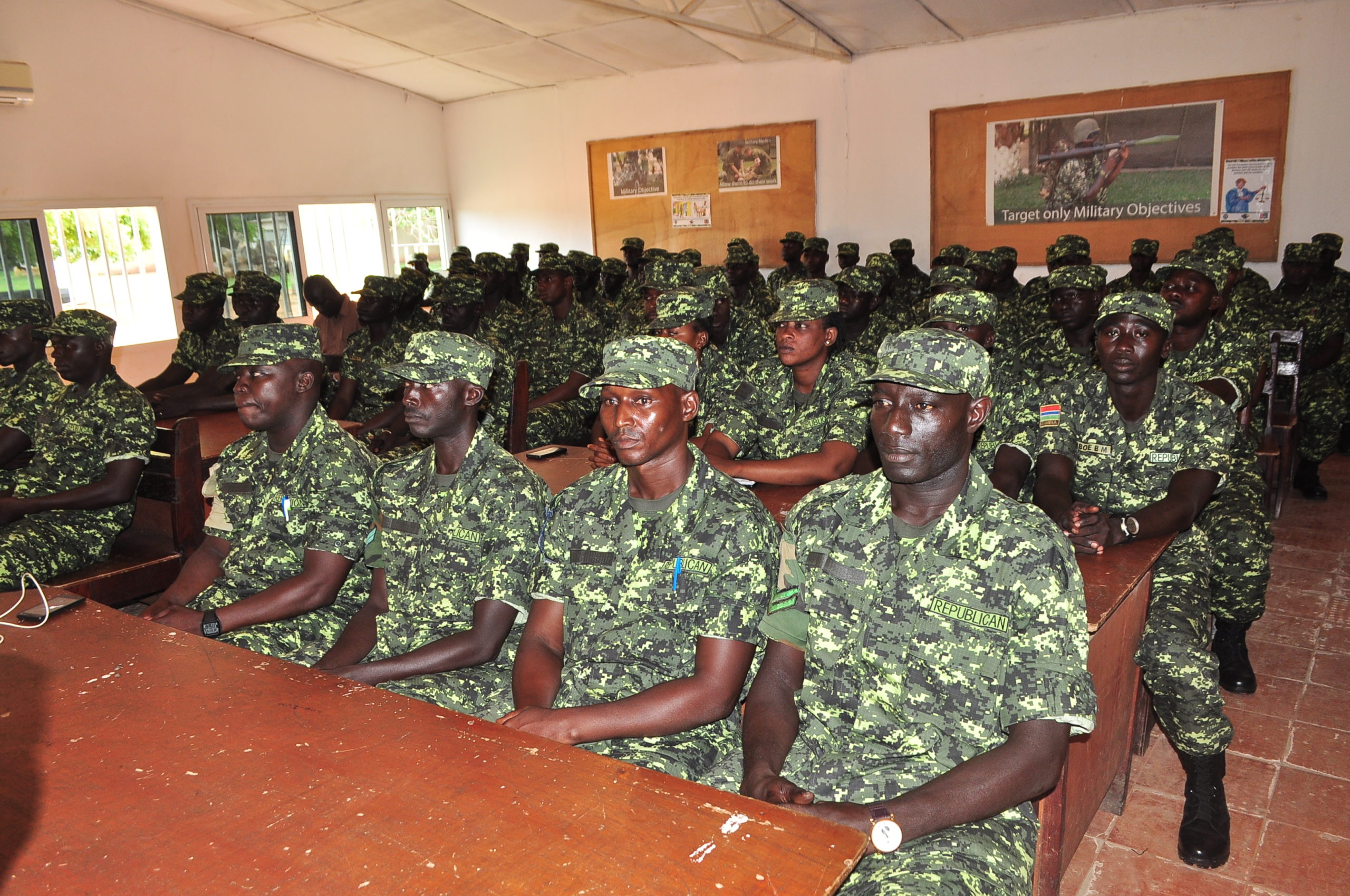 Eight soldiers of the Gambia Armed Forces were indicted this afternoon on two counts of "Treason and Felony Conspiracy to Commit Treason" following the successful coup attempt to topple President Adama Barrow's government.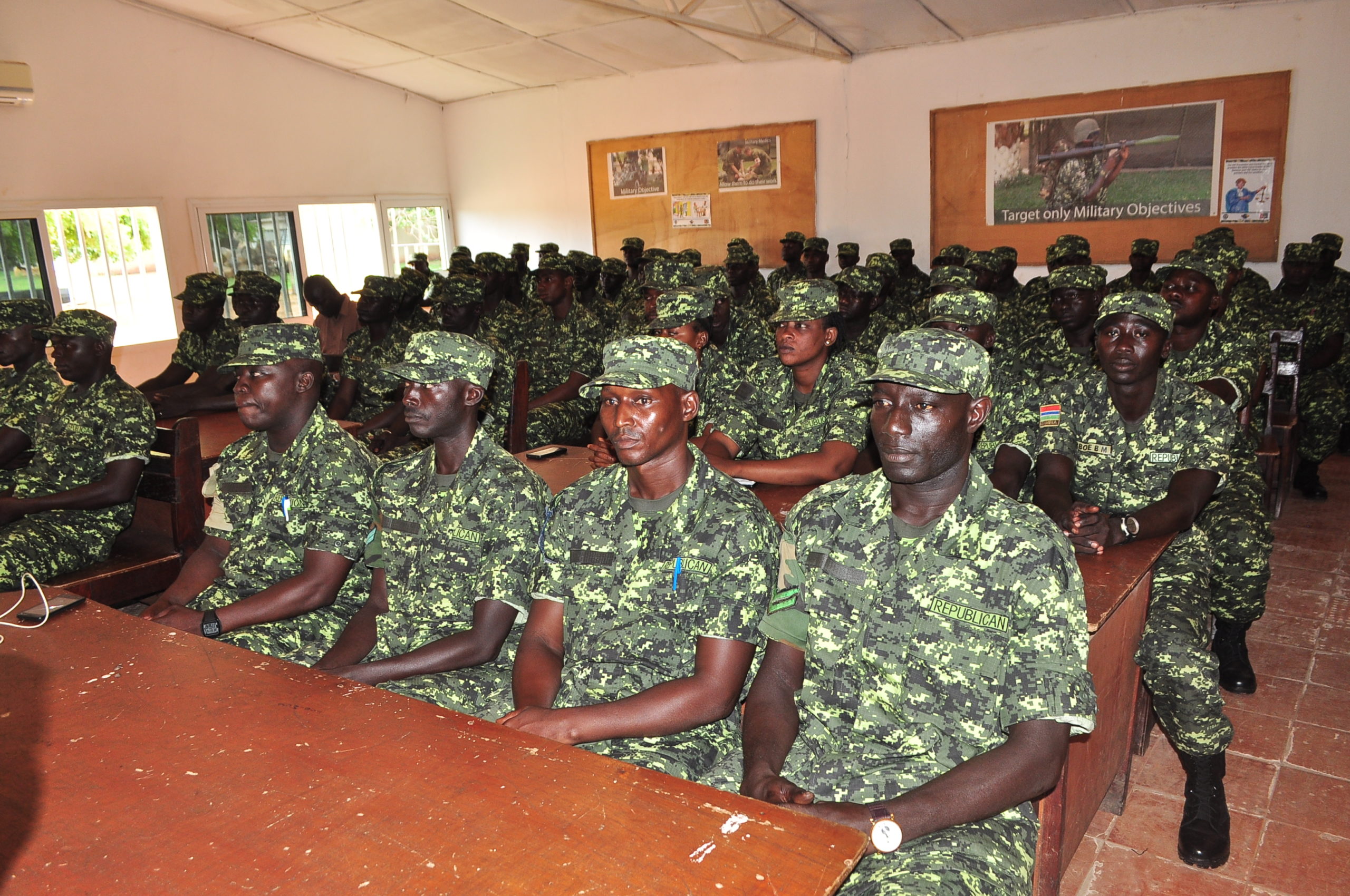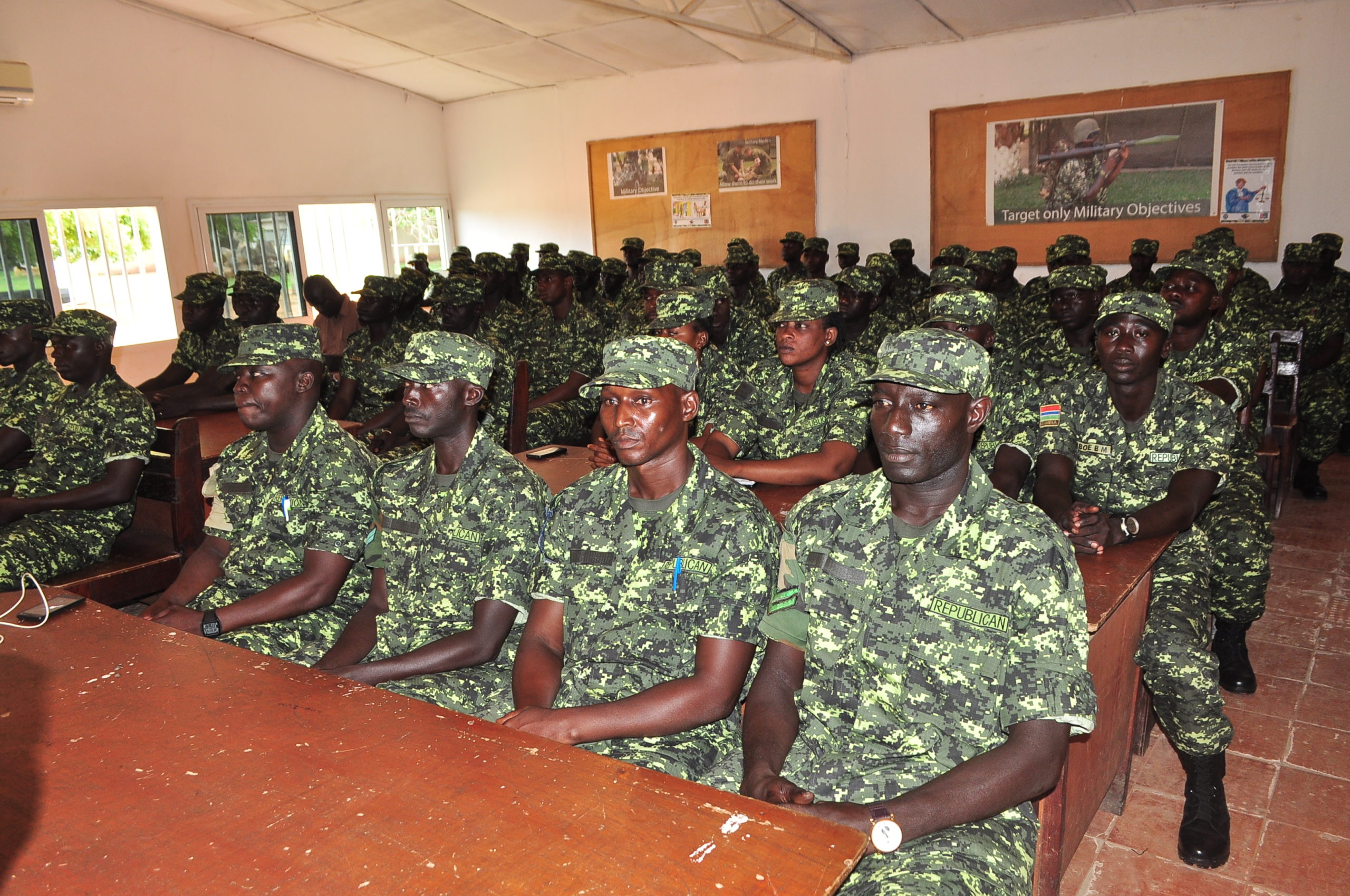 The following is a list of the eight men who appeared in court in Banjul:
Barrow applauds Gambia-Senegal relations
Warrant Officer Class Two (2) Lamin Jadama, who is still at large, is a Lance Corporal Sanna Fadera, Petty Officer Gibril Darboe, Corporal Ebrima Sanno, Captain Ebrima Baldeh, Second Lieutenant Omar M. Colly, Corporal Bakary Njie, and Corporal Bara Touray.
There are two counts:
Count 1: Conspiracy to commit a felony in violation of Criminal Code Section 368 CAP 10: 01 The Gambia's Revised Laws, Volume III, 2009
Count 2: Treason in violation of Criminal Code Section 35 (1) (A) CAP 10: 01 The Gambia's Revised Laws, Volume III, 2009
All of them, with the exception of Warrant Officer Class Two Lamin Jadama, are currently being held in remand at the Mile Two State Central Jails. Ten coup plotters have been placed on remand as a result of this. Two civilians, Mustapha Jabbi and Saikuba Jabbi, and a police officer, Sub Inspector Fakebba Jawara, were charged with concealment of treason and conspiracy to commit a felony on Tuesday, January 3, 2023, in the Banjul Magistrates' Court.