Gambia, expertise France sign MoU to fight maritime trafficking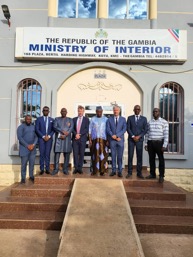 The Gambia's government signed a Memorandum of Understanding (MoU) last week with Expertise France to combat maritime trafficking to and from The Gambia as part of the ongoing fight against illicit drug trafficking and other illegal activities.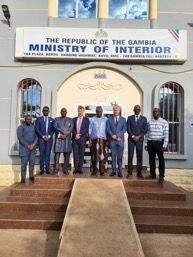 Seyaka Sonko, the Minister of the Interior, made the following remarks during the signing ceremony: The fact that we are now beginning a new path toward a renewed commitment to the fight against illicit trafficking via the maritime route fills me with joy and conviction. This cooperation comes at a time when The Gambia's government is working hard to come up with ways to make the seaport safer.
Man gets 3yrs for fraudulent visa dealing
"These efforts take place in the context of the pressure that powerful transnational organized criminal groups are putting on West African states by using the region's proximity to South America for the trafficking of huge quantities of cocaine. These groups took advantage of the low port capacity and, most importantly, the heavily unpoliced maritime zones. It is important to note that despite the region's limited capacity, law enforcement agencies have demonstrated remarkable resilience and dedication.
"It is sufficient political goodwill and evidence of shared vision and common objective with SEACOP to improve maritime security within our sovereign waters and prevent transatlantic maritime trafficking to/from The Gambia," he posited. "The Gambia government's agreement to sign this memorandum of understanding with Expertise France for the implementation of the project.
He stated that the multi-agency approach would enhance existing efforts by enhancing interagency cooperation and coordination through the partnership with SEACOP.