Jawara cautions against producing consular reports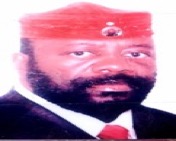 Haggi Jawara, a seasoned diplomat who serves as The Gambia's consular general in Angola, has urged Gambians who are prone to "forging" consular documents to stop doing so and warned that those who are caught will be punished accordingly.
"Recently, I have received reports that some Gambians are falsifying consular documents in order to return to the country or to other locations. He stated, "This must immediately cease." To apprehend those engaged in the practice, I have launched a massive manhunt and investigation. I will continue to prioritize assisting Gambians in Angola and around the world in overcoming their challenges.
CRR alkalolu go without salaries for months
I will, however, not support anyone engaging in illegal activities. People in Gambia are known to value peace, so this trend must continue.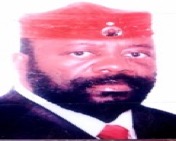 Consular Jawara went on to say the following during an exclusive interview at his residence on Kairaba Avenue: We should instill that sense of responsibility and patriotism in ourselves as Gambians. That is what makes this nation and its people famous. I have informed the immigration authorities of the situation, and we are collaborating closely to ensure that the perpetrators are not only apprehended but also tried in our competent courts.