Entrepreneur says passion and discipline, crucial for successful business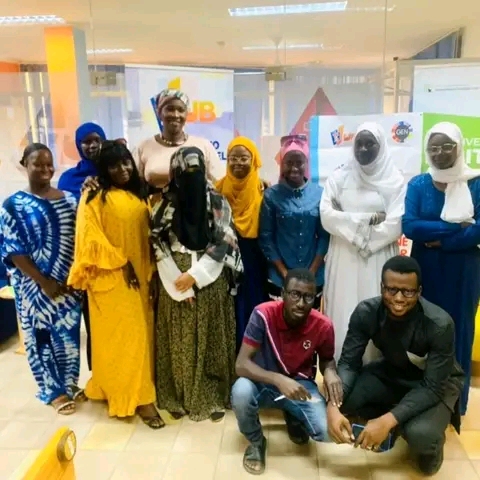 Ndey Awa Ceesay, Founder of Nature's Gift Care shared her amazing story as an entrepreneur to startup businesses at a monthly forum. She told them to focus on something that is passion driven and accompanied by discipline. "If you want to be everywhere, you end up being nowhere and if you want to do everything, you end up doing nothing"
Ndey Awa told the participants that they have to do what they do best to be able to create a legacy for themselves, she advises them on upgrading and distinguishing their products and not see people as their competitors but be smart enough to collaborate with them. Ndey Awa Ceesay also highlighted the Power of social media and for one to be able to distinguish between their strengths and weaknesses. Participants were given the opportunity to ask questions, network and interact with the entrepreneurs.
Hub Limited last Friday held its monthly community session for startup entrepreneurs in the Gambia. The startup huddle is meant to provide an opportunity for startups to interact with entrepreneurs, share ideas, and state challenges and the way forward to owning a business. As always the case, two guests from different sectors were invited to share their stories and motivate the startups.
Kaddijatou Singhateh, founder of S'Like was the first speaker who told the participants that they require sources to start a business but do not necessarily have all the finance to be able to start a business.
Kaddijatou states the importance of having good marketing skills to be able to succeed in business. She also mentioned that one needs to network, have mentors and also research to be able to grow. She said as entrepreneurs, you need to build a Semipersonal and Professional business to not affect your business.