At Jariumeh Koto, over 1,000 onion beds are going to die
At Jariumeh Koto village, a lack of water is threatening more than 1,000 onion beds.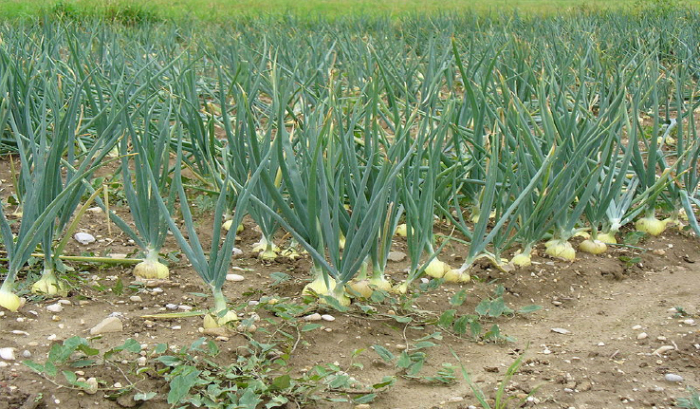 According to female gardeners in Jariumeh Koto in the Sami District of the Central River Region, their beds have not received sufficient water for three weeks.
Foni Block Central Youth Development Association hold AGM.
One of the region's most promising gardens was here. Over 120 women are working in the garden, but their efforts are about to be in vain.
The garden borehole has been broken for more than three weeks without being fixed.
The breakdown, according to women gardeners, is a significant setback for them.
The women's vice president for the garden, Fulo Kanteh, expressed disappointment with the situation, stating that they were unable to eat or sleep since the breakdown.
"This garden holds all of our hopes. We now rely on open wells for water, which cannot supply all of our beds. She elaborated, "Some women use donkey carts to transport water to the garden from the village."
According to Nadindingma Tunkara, bringing water from the village to the garden will not solve their issue. She laments that some women would get up at 6 a.m. just to get water for the onion beds. Because their survival depends on the garden, she asks the Ministry of Agriculture, the Food and Agriculture Organization (FAO), or any other philanthropists who might be able to help them fix their boreholes.
Another gardener, Samakung Dansira, claims that their income, which includes paying for their children's school tuition, comes from the garden.
Mamabakary Ceesay, on the other hand, asserts that their products have been supplying people all over the nation and calls for an immediate bailout.
They also said that they got in touch with the borehole contractor, who said he would go fix it, but he hasn't done so yet.
They claimed to have notified regional Ministry of Agriculture, officials.
The Food and Agriculture Organization (FAO) provided funding for the garden and borehole construction.