INTERMEDIA FOOTBALL TOURNAMENT SET FOR FEBRUARY 2023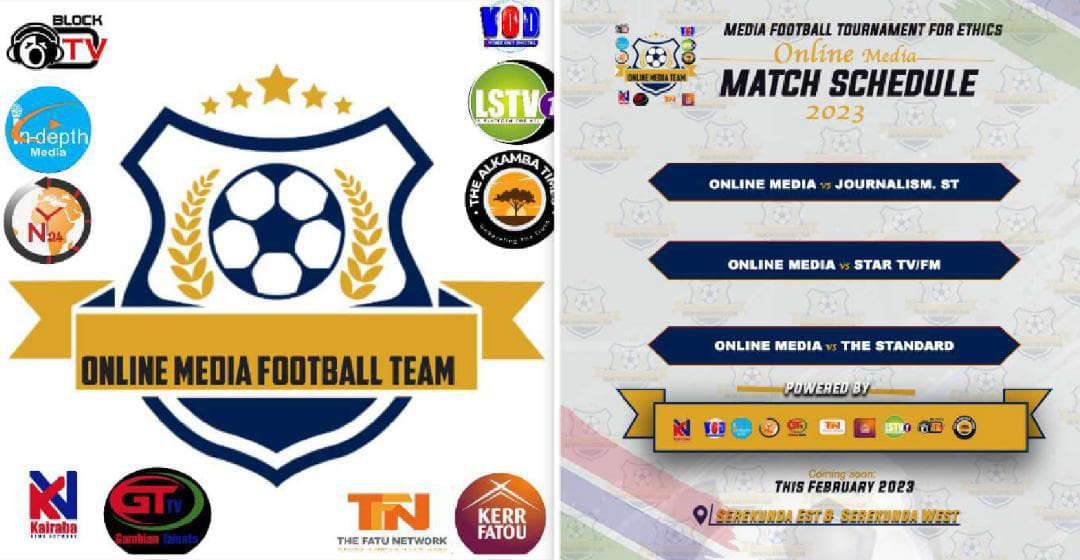 The long-awaited-for deferred Intermedia Football Competition organised by the Young Journalists Association of The Gambia will kick start this February 2023 at the Serrekunda East and West Mini Stadiums.
The highly anticipated football competition will see men behind the keyboard, camera, and pen putting aside their busy engagements to show their skills on the pitch.
The tournament, which attracts 8 teams, will go ahead this month after the balloting of the championship was done last Friday at the GPU complex in Bakau.
The 8 teams were grouped into 2 groups of 4 in which two teams from each group will progress to the semi-final before the final 2 progressed to play in the final.
Group A features Star TV/Radio, Online media, Journalism Students, and The Standard Newspaper while Group B includes Paradise TV/Radio, The Point Newspaper, Foroyaa Newspaper/ Radio, and Freelance Journalists.
Preparation is in high gear as most of the teams are bracing up for a mega trophy.
The winner of the tournament will go home with a giant trophy and a cash prize of D25,000 while the runner-up will pocket home D15,000.
The Online Media team is set and whosoever wants to be their stumbling block should start bracing up for the greatest battle.
The Online Media team has an enthusiastic squad that cannot wait to get started. Thirsty for success, only the trophy and the cash prize can quench this fire in us, so come out in your numbers to support us.