Statement By HIS EXCELLENCY, THE PRESIDENT OF THE REPUBLIC OF THE GAMBIA, MR. ADAMA BARROW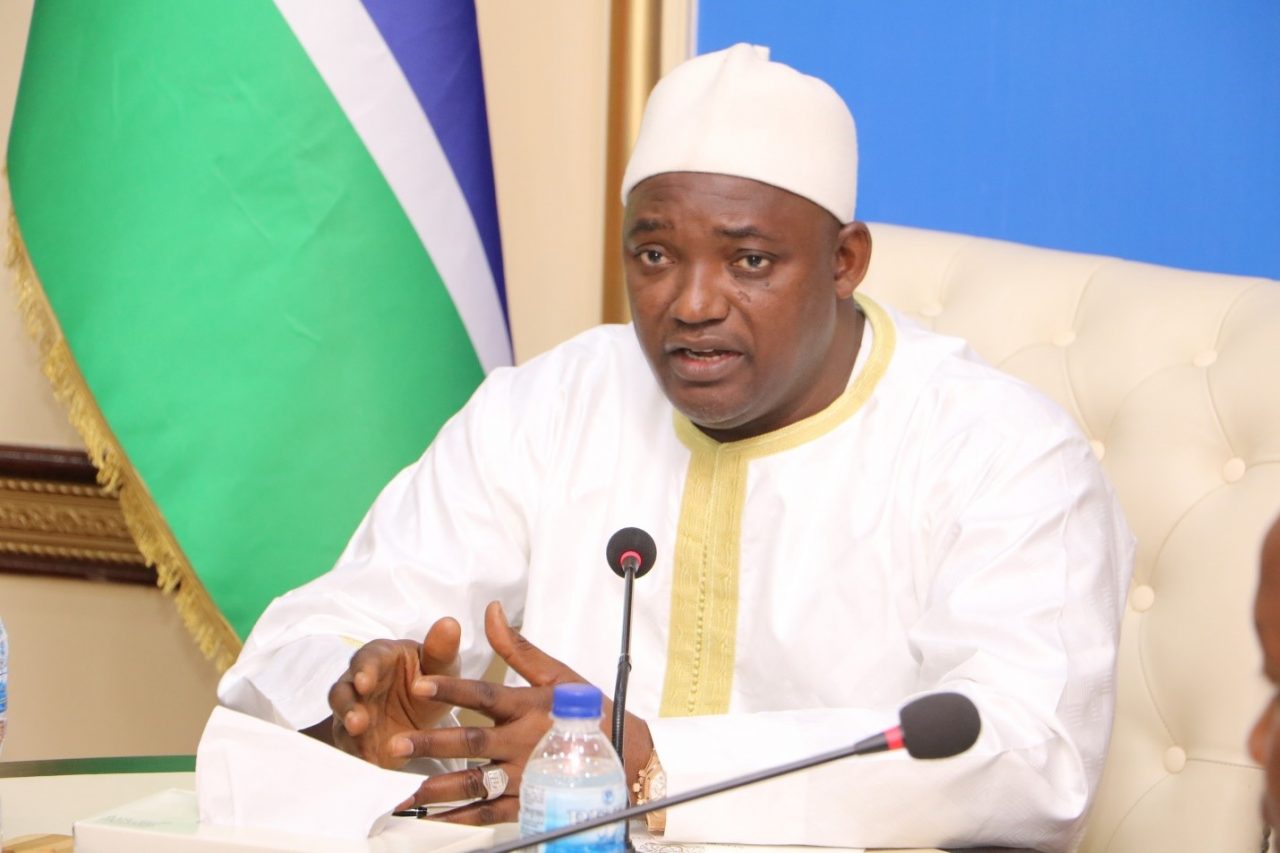 Statement By HIS EXCELLENCY, THE PRESIDENT OF THE REPUBLIC OF THE GAMBIA, MR. ADAMA BARROW,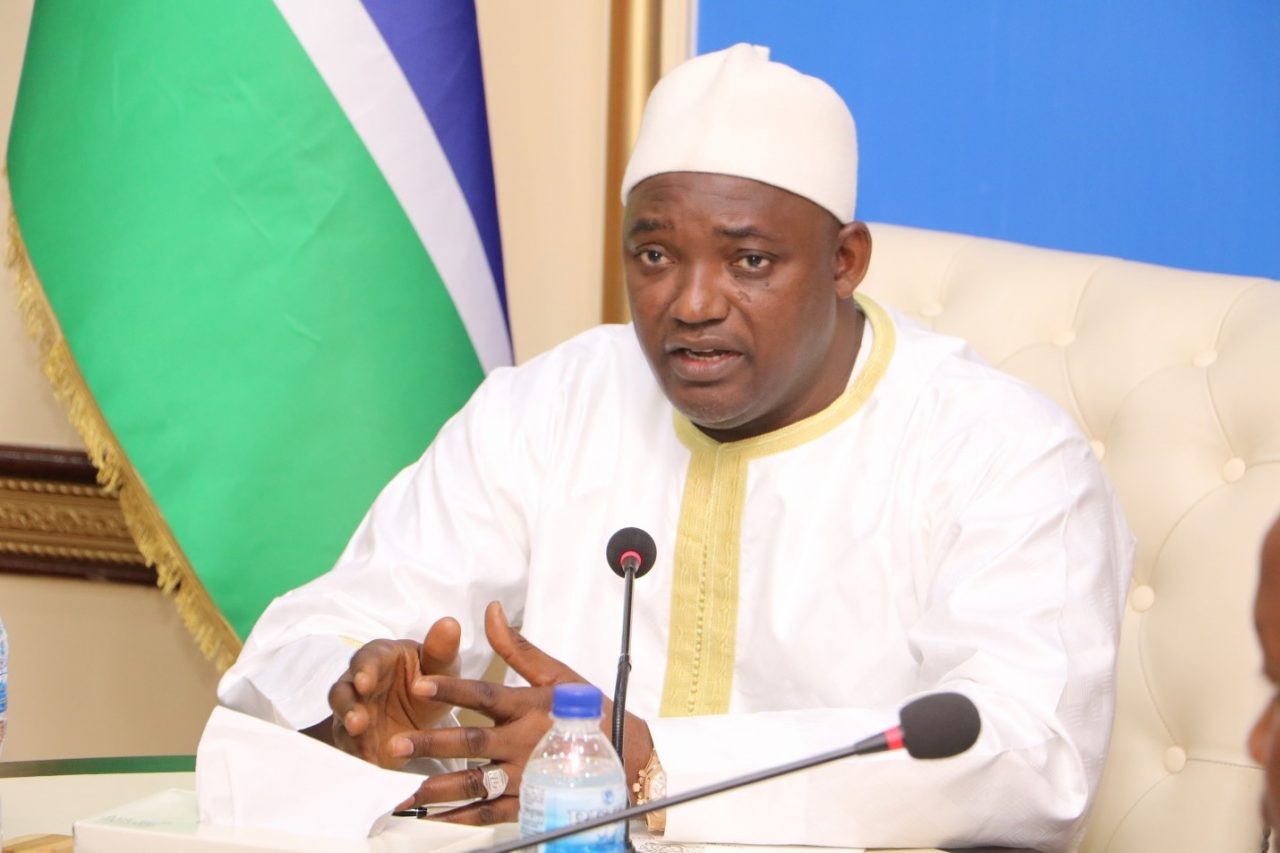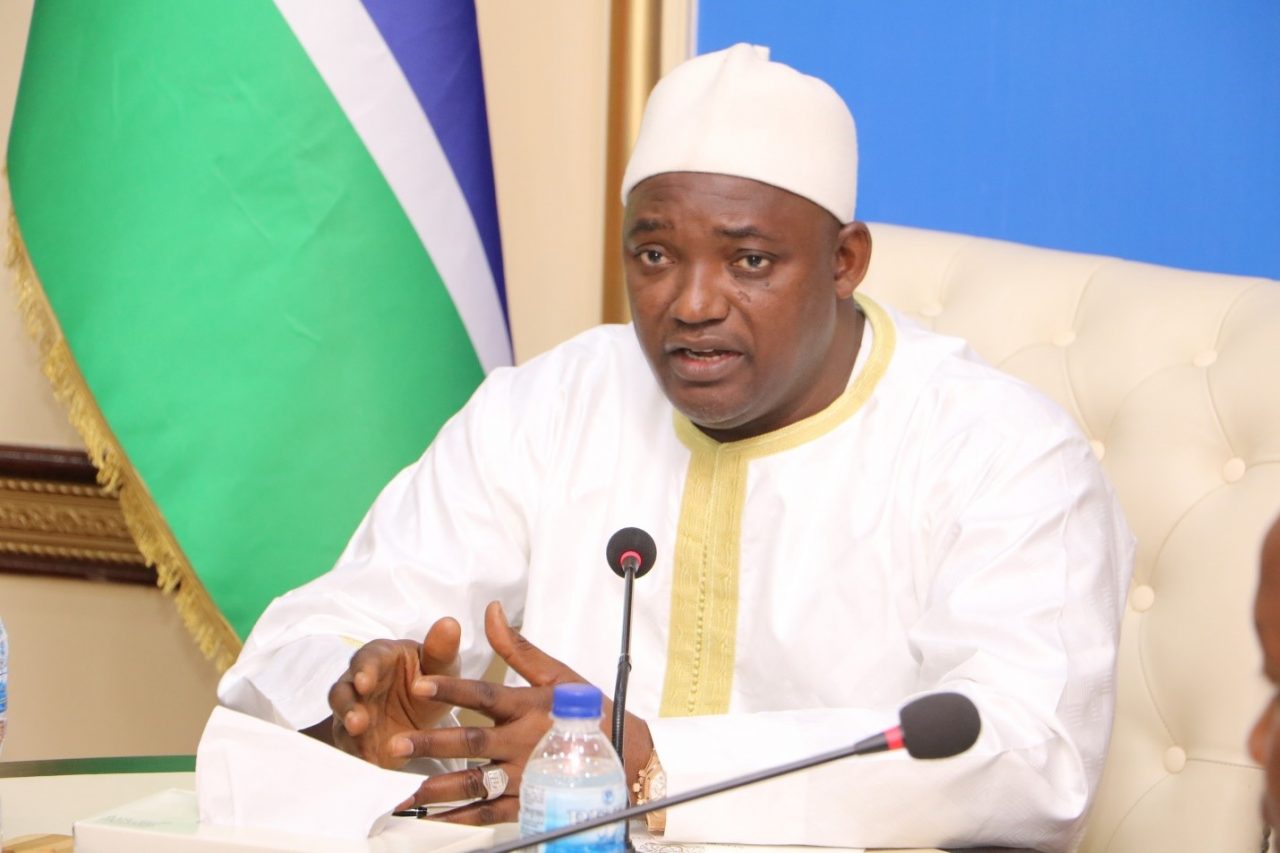 EVENT: SIGNING CEREMONY OF PERFORMANCE CONTRACTS WITH THE GAMBIA PORTS AUTHORITY, THE SOCIAL SECURITY, HOUSING FINANCE CORPORATION AND THE GAMBIA NATIONAL PETROLEUM COMPANY
DATE: 7TH FEBRUARY 2023
VENUE: STATE HOUSE, BANJUL
INTERMEDIA FOOTBALL TOURNAMENT SET FOR FEBRUARY 2023
Honourable Speaker of the National Assembly,
Honourable Cabinet Ministers,
Senior Government Officials and Service Chiefs,
Board Chairpersons and Managing Directors of State-Owned Enterprises,
World Bank Country Representative,
IMF Resident Representative,
Distinguished Guests,
Ladies and Gentlemen,
Four African Artists Shine at the Grammy Awards
It is my pleasure to oversee the signing of the Performance Contracts between the Executive and The Gambia Ports Authority, The Gambia National Petroleum Corporation, and The Social Security and Housing Finance Corporation. These are three extremely important State-Owned Enterprises whose operations have a telling impact on the lives of the Gambian citizens and the economic performance of the Government.
It is no secret that State-Owned Enterprises play a vital role in our national development endeavours. It is expected that, in providing essential social services for the public, they do so in a financially and operationally robust manner to ease the pressure on Central Government resources and contribute positively to economic growth.
Our experience is that, despite the enormous investments made by Government in SOEs, many of these entities continue to post losses.
This has made it necessary to devise a renewed strategy to change the narrative and strengthen their operations and performance.
Ladies and gentlemen, my government is committed to solving the trouble of ineffective SOE oversight, which has contributed to the current low performance levels of some public enterprises. To this end, we have taken important steps to remedy the legacy issues constraining Public Enterprise operations.
Key among them was to conduct a Special Purpose Audit on all thirteen SOEs in the country.
Apart from the audit, it was thought appropriate to introduce an SOE Bill, which will be tabled before the National Assembly soon. Once passed, the SOE Bill will lead to the establishment of a Commission with oversight functions on all SOEs.
Ladies and Gentlemen,
We have reached a critical stage in the development process of this country wherein all
public institutions have to deliver on their mandates in the most efficient, effective, and transparent manner. That is the only way we can realise our collective goals as a nation.
Moving forward, the Government will continue to work with all Public Enterprises and ensure that they do not only deliver public services in a reliable and efficient manner, but also contribute to Government fiscal operations by disbursing dividends payable to their shareholders.
Ladies and Gentlemen,
The signing of these Performance Management Contracts between my Office and the respective Heads of SOEs and Board Chairpersons is another relevant and critically significant Government initiative.
The contracts are designed to challenge SOEs and spell out the roles they are expected to play to achieve the objectives and targets set for them.
Also, they are to ascertain that SOE performance and results are closely and rightly monitored and measured. In addition, the contracts are to guarantee the establishment of a strategic framework for accountability and effective communication between the Enterprises and their stakeholders.
Ladies and Gentlemen,
Public expectations are high in the country. With relevant competence, authority, and integrity, SOE Boards should execute their functions of strategic guidance, monitoring, and management oversight by acting in the best interest of their Public Enterprises and shareholders.
Board decisions should be consistent with the mandate of the SOEs and in accordance with best practices. I encourage you to review and update your Board Charters.
Like Management, you will be held accountable for failure to attain the targets indicated in the Performance Contracts.
The occasion accords me the opportunity to challenge and encourage Public Enterprises to initiate change and put an end to undue contentment and under-achievement or low performance in service delivery.
I ask all public servants, ranging from Ministers to Board Members and Management, to view and appreciate these contracts from a positive perspective. Those entrusted with responsibility must deliver for their own moral satisfaction but, more so, for the public good. In this way, the country would create and boast of high-performing Public Enterprises that serve the public diligently.
Ladies and Gentlemen,
Let me take this opportunity to congratulate the Ministry of Finance and Economic Affairs for spearheading this laudable initiative. What we need to do now is to institutionalise it through effective implementation and monitoring mechanisms.
In the near future, all Public Enterprises will be required to sign Performance Contracts that would push them to reach set output targets in terms of both operational and financial performance.
I thank the Chairpersons, Managing Directors, and staff of the various Public Enterprises for their hard work and commitment during the
negotiation process. This is a promising start, and you have the full support of my government. I have no doubt that, very soon, there will be a positive turnaround of all State-Owned Enterprises in The Gambia.
Ladies and gentlemen, I will conclude by adding that the signing of the three Performance Contracts must not be perceived as an end in itself, but the beginning of work that needs to be done through an effective and robust implementation strategy.
Each of the three SOEs involved in todays event is hugely significant and of particular interest to Government and the general public.
Consequently, I urge all of you to keep up whatever good work you have been doing and protect your image in every possible manner. We wish you success. Good luck.
I thank you all for your attention.