Information minister assures smooth implementation of access to information law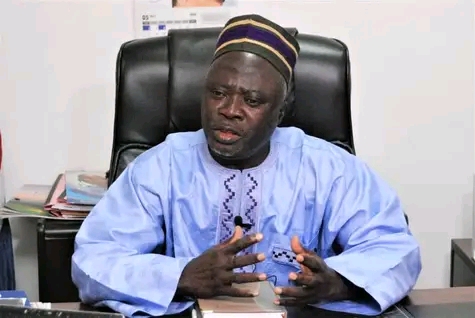 The minister of information Lamin Queen Jammeh has pointed out that. Media is a critical factor in any development process and nation-building. Reliable, timely, and accurate information is critical in any scientific, economic, technical, and social progress and therefore access to it is a basic human right. He added that access to diverse information enhances informed decision-making; thus encouraging participation in national development.
The statement was read on his behalf at the official opening of a 2-day training for journalists on the 2021 access to information act at Metzy Residence Hotel on Thursday.
" Since the advent of democratic dispensation in 2017, Government has expressed a desire and determination to inform and communicate effectively with the Gambian citizenry. It has seen the need to have in place efficient and compliant government information and communication institution that provides strategic leadership in public information service delivery; align public communication to national development priorities and objectives, and coordinate a government-wide information and communication system that ensures that the public is continuously informed of its programs and policies. "
The government he assures commits to working towards being more open, accessible, and transparent in its dealings with the Gambian public.
" It is along these strategic objectives that His President Adama Barrow signed the Access To Information Act in August 2021. As the lead institution in the implementation of the ATI Law, the Ministry of Information Communication Infrastructure has made some impressive strides in putting up an implementation mechanism for the Law." He stressed.
The honorable minister reveals that through their internal process, his Ministry has developed a roadmap that provides a conceptual framework for a successful implementation.
" An ad hoc multi-stakeholder task force implementation committee has been set up to recommend, guide and build the initial stages of the ATI implementation mechanism, including the setting up of structures and oversight institutions. In addition, a consultant is being recruited to develop a strategy out of a
comprehensive assessment of both institutional capacity and readiness for the implementation of the ATI Law. We are hopeful that with these initiatives and complementary interventions from partners like Gambia Press Union, the ATI will be successfully integrated into our development process."
While appreciating the effort of the Gambia Press Union for taking the initiative to organize such an important capacity-building initiative for the media, honorable Jammeh said his ministry's doors are always open for collaboration in the best interest of the country.
---
---
---