BIOMETRIC SYSTEM TO MONITOR REPORTING AND CLOSING TIME OF CIVIL SERVANTS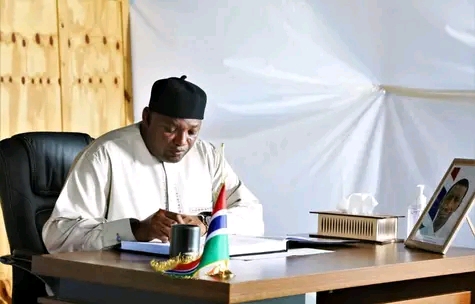 According to a government circular, all Heads of Departments are instructed to rigorously enforce the Biometric Time & Attendance System for civil servants.
"Concerning an earlier memo issued by the Hon. Secretary General & Head of Civil Service in February 2021 and in response to H. E. the President's recent clarion call for public servants to report to work punctually and regularly and desist from leaving work before official closing time, "the circular states.
It further states that the responsible officers should ensure a weekly printout of the report of attendance of staff for the previous week and analyze it according to absently unauthorized staff; habitually late staff; and, staff that has been leaving work before the official closing time and provide such report to the Head of the Department; and. A monthly report of such data should also be shared with the Permanent Secretary, PMO to present a situational analysis of attendance data of the Civil Service to the Secretary-General and Head of the Civil Service."
Heads of Department are reminded that as per General Order 03116 and Civil Service Code of Conduct 6.1.1(7), appropriate disciplinary actions should be taken against those civil servants on
account of habitual lateness, absenteeism, and unauthorized, ed leave of absence. However, we encourage Heads of Department to use weekly analysis from biometric electronic time attendance systems as a management tool to ensure staff compliance and only apply punitive measures as the last resort. Considerations are being made to eventually link the biometric time attendance systems to Government payroll to sanction non-compliance as per the General Orders and Public Service Commission Regulations.