Who is Sir Dawda Kairaba Jawara?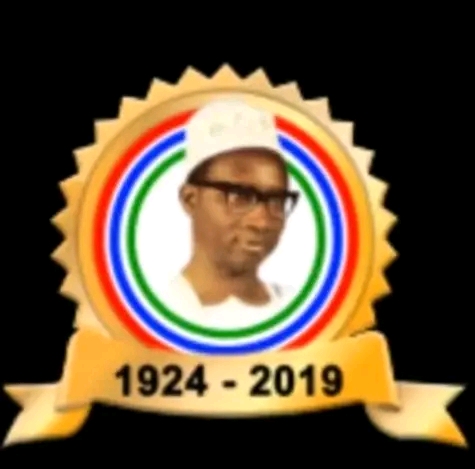 Jawara was born in Barajally, MacCarthy Island Division, the son of Mamma Fatty and Almami Jawara. He was educated at the Methodist Boys' School in Banjul (Bathurst) and then attended Achimota College in Ghana. He trained as a veterinary surgeon at the University of Glasgow's School of Veterinary Medicine, then completed his training at the University of Liverpool and the University of Edinburgh. He returned to The Gambia in 1953 and married Augusta Mahoney, beginning work as a veterinary officer. He decided to enter politics and became secretary of the new People's Progressive Party (PPP) and was elected to the House of Representatives in the 1960 election. He became the leader of the PPP and then the country's first Prime Minister in 1962, only the second-ever head of government following Pierre Sarr N'Jie's term as Chief Minister.
Under Jawara, The Gambia gained independence from the United Kingdom in 1965. He remained as Prime Minister and Elizabeth II remained as head of state as Queen of the Gambia. In 1970, The Gambia became a republic, with no monarchy, and Jawara was elected as its first President. The greatest challenge to Jawara's power came in 1981 when an attempted coup d'état took place and soldiers from neigneighboringegal were forced to intervene, with 400 to 800 deaths reported by the end of the coup attempt. Following the coup attempt, Jawara and Senegalese President Abdou Diouf announced the creation of the Senegambia Confederation, but it collapsed in 1989.
Jawara continued to rule until 1994 when a coup d'état led by Yahya Jammeh seized power. Following this, he went into exile, but returned in 2002, and lived in retirement in The Gambia until his death.