Discussions between the Russian delegation and Speaker Jatta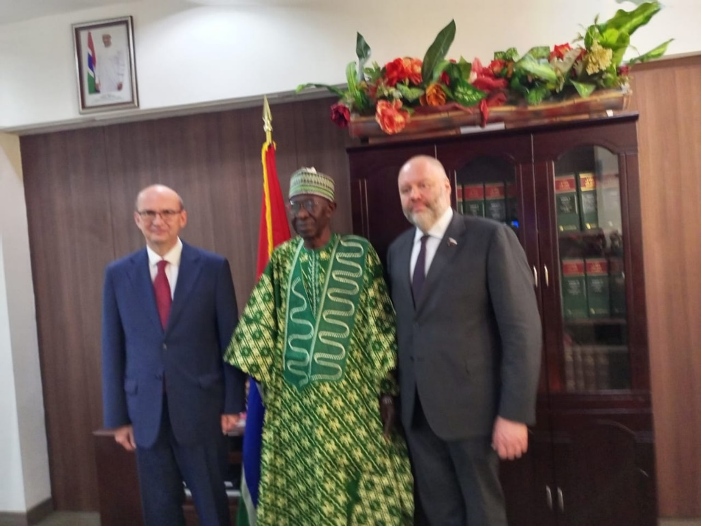 Yesterday, the Speaker of the National Assembly, Fabakary Tombong Jatta, was greeted by a high-ranking Russian delegation.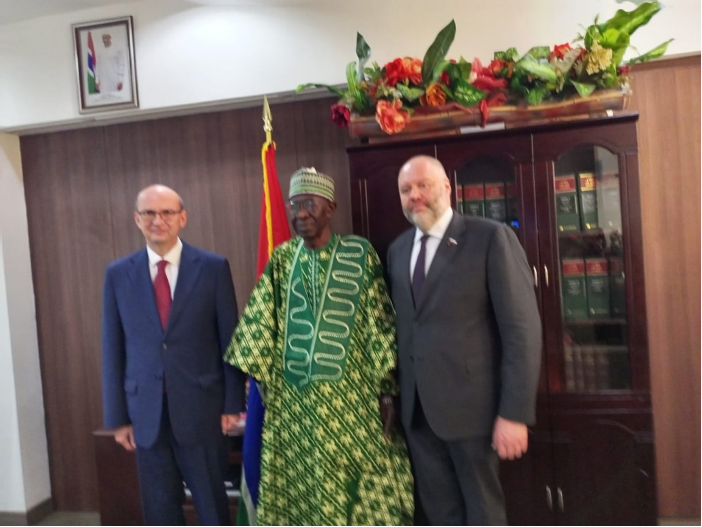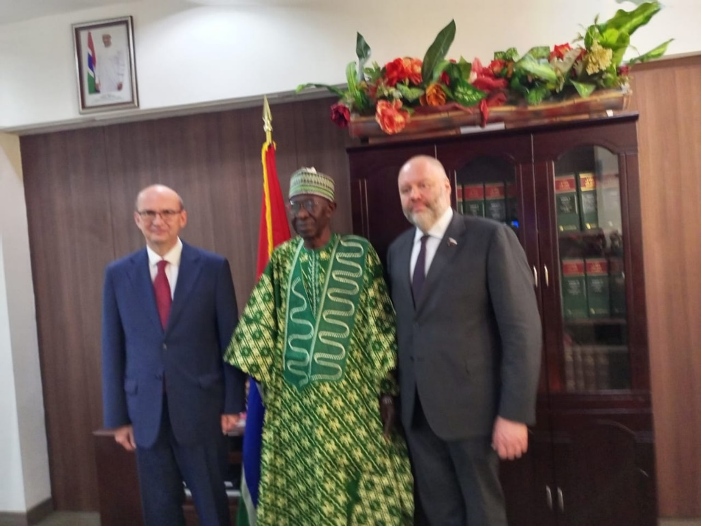 The Russian Ambassador to Senegal in charge of Banjul is leading the delegation, which is in the country to celebrate the 58th anniversary of Gambia's independence this Saturday.
The accused of rape informs the court that the police tried to bribe him
Professor Nikolay V. Novichkov, a member of the state Duma of the Russian Federation and coordinator of interparliamentary groups for Central and South Africa, stated to journalists shortly after meeting the Speaker that the delegation intends to use the visit to improve relations with Banjul.
Professor Novichkov stated, "We had a very good meeting with the Speaker," and he added, "I cannot wait for the Russian Speaker of Parliament to invite his Gambian counterpart to participate in a summit later this year in Moscow."
He said that the Gambian Speaker has also said that he is willing to go to the conference with a Banjul delegation.
"We believe that our relationship with The Gambia is very important and will continue to produce results in both countries' best interests. Therefore, it would be wonderful to welcome the Gambian delegation to Moscow," he continued.
Dmitry Kurakov, the Russian Ambassador to Senegal in charge of Banjul, said that his country's relationship with Gambia is very friendly because Gambia always stands by them on the international stage.
He continued, "We are committed to supporting you in that regard, and we are also amazed with the progress Gambia has made in its development."
Responding to a question about the war in Ukraine, Ambassador Kurakov stated that the Russian Federation has always prioritized peaceful negotiations in its operations in Ukraine, but he did not know when those negotiations would be allowed to take place for the sake of border security.