Transport Union laments Car Parks challenge after 58 years of nationhood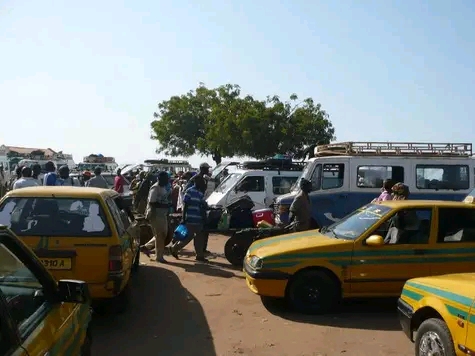 The Gambia Transport Union, in an independent evaluation, laments car park challenges.
"The Gambia is Celebrating its 58th Independent Anniversary Saturday 18th February 2023, since 1965 to date our Commercial Transport sector is faced with a series of challenges particularly, garage issues across the country. "
The Union argued that since the establishment of the Local Government Authorities in the country, commercial drivers are paying their daily car park fees in all the municipalities and area councils across the country and we are not seeing any form of development (Garages).
"According to the Local Government Act, 60% of the revenue collected shall return to the people but we as commercial operators are not seeing any form of return on the revenue we are paying. In 2006 the central government released a communique that all car park fees will be paid to the Ministry of Finance through a fuel levy (we contribute 20 bututs per litter) since then we all continue to pay the car park fee through fuel levy per litter up to date. "
They complain that the Government continues receiving that Money for the car park fee and still, we did not see any development towards the building of garages to date and the Commercial Transport Sector continues to face challenges on daily basis, most of the challenges are caused by lack of Garages in the country.
"Garages in the Commercial Transport sector play a vital role such as the facilitation of efficiency and traffic regulation. We all know most of these challenges are always shifted to the commuters and general public which is unfair. "
The union further lamented:"
We Commercial Transport operators understand that almost all foreign Vehicles that enter the country are not buying fuel in the country which means they are not contributing anything to our economy while they enjoy the environment. On the other hand, Gambian Commercial Transporters within the ECOWAS sub-region, any country we travel to, we are subjected to pay their council fee while Gambia is receiving no such revenues from foreign vehicles."
They call on the Central Government through the Ministry of Local Government and Lands to engage Local Government Authorities and other relevant stakeholders on this subject matter.