AFRICAN UNION DECLARES ZERO TOLERANCE FOR COUPS  ON THE CONTINENT.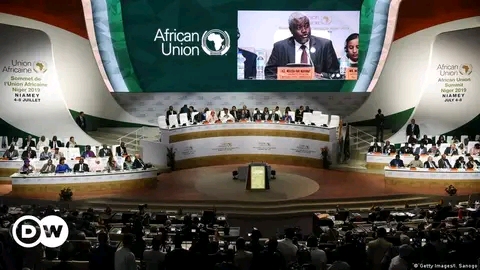 The African Union has reiterated its 'zero-tolerance' attitude toward coups. On the final day of the AU summit in Addis Ababa, the supranational body said it would maintain the suspension of Burkina Faso, Guinea, Mali and Sudan – all of which are currently ruled by military leaders following military takeovers. AU leaders said they are ready to help those countries return to constitutional order and help democracy take root.
Gambia is the latest country to suffer a failed attempt at a coup. West African bloc ECOWAS has hailed Gambian troops for thwarting the alleged coup attempt against President Adama Barrow's government. The incident marks the seventh time the military in West Africa has tried to seize power in the last three years—in Mali, Guinea, Burkina Faso, Guinea-Bissau, and now the Gambia, mainland Africa's smallest nation. They succeeded only in Mali, Guinea, and Burkina Faso. Both in Mali and Burkina Faso, two coups were staged within the same period.