Witness quotes an alleged coup leader as saying, "I want us to overthrow Barrow."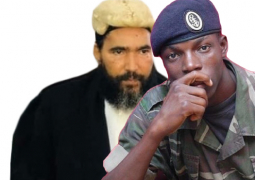 Mamad Jobe, an infantry captain who has been in the Gambian army for more than 15 years and is currently posted at the Infantry Battalion in Farafenni, testified on Tuesday in front of Justice B. Mahoney of the High Court of The Gambia in Banjul that Sanna Fadera, the first accused in the alleged failed coup trial, told him that he wanted them to overthrow President Adama Barrow.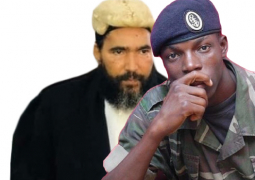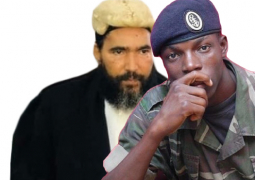 Five military officers, Lance Corporal Sanna Fadera, Sergeant Gibril Darboe, Corporal Ebrima Sannoh, Corporal Omar Njie, and Police Sub-inspector Fabakary Jawara, have been indicted on charges of treason, concealment of treason, and incitement to mutiny. The accused in the case are all military officers.
Police impounds vechiles for traffic offenses
The witness began his testimony by confirming to the court that he recognized Sanna Fadera, Gibril Darboe, and Ebrima Sannoh as three of the accused.
"My class is Sanna Fadera. The same basic military training was given to us. The second time, we were all in Turkey for overseas training. The witness stated, "The third one, we served together at Fajara Barracks."
"On November 26, 2022, Sanna Fadera contacted me via phone. He suggested coming to my Farato home when I got the call. He informed me that he would be arriving around 7 p.m. that evening. I assured him that I would be with him.
I decided to call him around 11 p.m. because it was getting late. I called him and informed him that it was eleven and almost time to leave. He stated, I'm getting close to Mingdaw Junction; where should I go? The witness remarked, "He asked for direction, and I directed him."
The witness was later received by the military captain, who claimed to have escorted him into his residence and assigned him a seat in the parlor. Mr. Jobe added that the witness told him from that point on that the reason he was going to his house was to "save the country."
As a result, the witness testified, he inquired about Sanna's meaning. He stated to me: I want Barrow to be overthrown by us.' I told him you can't do that when he said that. The military captain stated, "The choice is between life and death, and it is unpopular."