"Complaints of D30M financial irregularity are received by Local Gov't Ministry"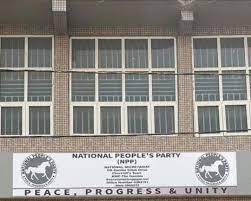 According to the National People's Party, councils have written the Ministry of Local Government and Lands about alleged financial irregularities ranging from D10 million to D30 million.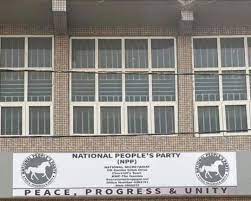 Following criticisms and verbal protests against the government's proposed commission of inquiry to investigate the activities of local government councils across the country, which some critics claim is a premeditated witch-hunt by the Barrow administration, the ruling party made the claim.
High Court Grants Baitullah Junior Bail
In a Sunday press conference, Sulayman Camara, his party's secretary of communications, read, "May we begin by reconfirming the commitment of our party to the sacred ideals of peace, stability, national reconciliation, unity, and the continued progress and development of our beloved country, the smiling coast of Africa."
"The Ministry of Local Government and Lands has received a number of written complaints from councils regarding critical staff matters and alleged financial and administrative irregularities involving amounts ranging from 10 to 30 million dalasi."
Mr. Camara has also stated that the democratic space in The Gambia is limitless under the current president, Adama Barrow.
He added, "Under President Barrow, the democratic space in The Gambia is boundless and there is zero interference in the province of the Judiciary," and that the Barrow administration has repeatedly demonstrated its zero-interference approach to the judiciary.
Camara recalled remarks made by the UDP leader in reference to electioneering: Additionally, the leader of the UDP stated that they would release their own results if the upcoming election's results were not properly tabulated. Attempting to compromise the impartiality of the independent electoral commission is regrettable.
In addition, he asserted that the UDP is "a spent force and on life supporting machine" that "manifested in the last presidential elections."