More world leaders send President Barrow messages of congratulations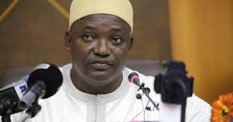 22nd February 2023, State House, Banjul: On the occasion of The Gambia's 58th year as a nation, President Adama Barrow continues to receive messages of congratulations from individuals and leaders around the world.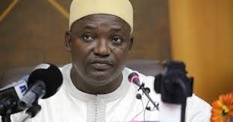 His Majesty King Charles III has conveyed sincere congratulations to His Excellency and the people of the Republic of The Gambia on the occasion of the country's 58th Independence Anniversary in a complimentary message that was sent through the British High Commission in The Gambia.
"Complaints of D30M financial irregularity are received by Local Gov't Ministry"
His Majesty expressed optimism in his message that the warm friendship and solid partnership, including membership in the commonwealth, would continue to grow in these trying times.
In a similar vein, the leader of the Kingdom of Saudi Arabia, His Royal Highness King Salman bin Abdulaziz Al Saud, who is also the custodian of the Two Holy Mosques, sent a message to President Adama Barrow wishing him continued health and happiness as well as steady progress and prosperity for the government and people of the Republic of The Gambia. A similar message was also conveyed by Crown Prince and Prime Minister His Royal Highness Prince Mohammed bin Salman Abdulaziz Al Saud.
The most recent message that was delivered to the State House came from the President of the State of Israel, H.E. Isaac Herzog, speaking on behalf of his citizens and appreciating the democratic progress that has been made in The Gambia under President Barrow's leadership. The Gambia's President Herzog emphasized his country's desire to strengthen agricultural and educational cooperation with The Gambia for the benefit of both nations.