The Gambia Vovinam Viet Vo Dao Association holds congress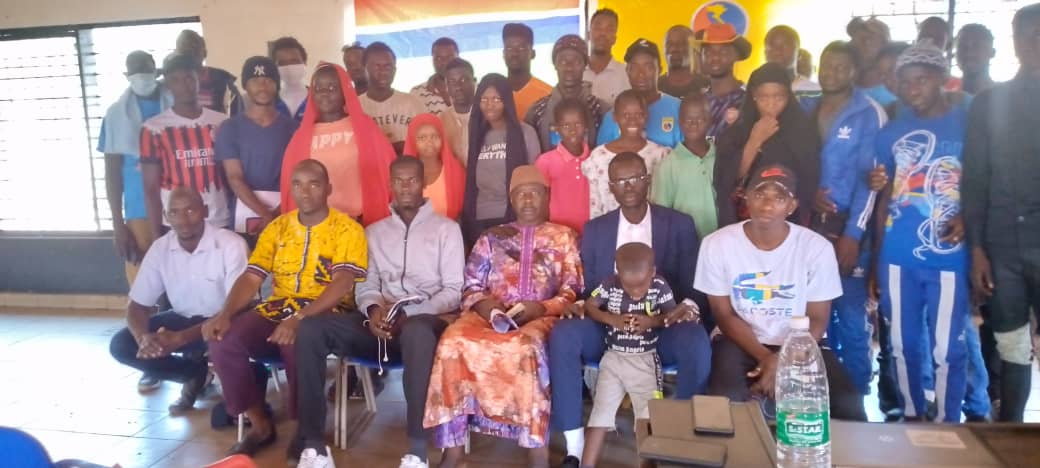 The Gambia Vovinam Viet Vo Dao Association holds congress
The Gambia Vovinam Viet Vo Dao Association on Saturday held successfully conducted their congress at the Olympafrica Central  Hall, Serrekunda East Mini – Stadium with Mamud Njie
founder, and president of the association, and Amie Jaw as first vice – president.
Following his  election as The president, Mahmud Njie revealed his plans to Block TV News which includes introducing the martial arts to the security sector, organizing international championships, and endeavoring for more  members to earn high belt
For his part, Secretary-General Ebrima Njie said Sports are not only meant for self-defense but to inculcate good morals in people. The General membership he added is more than 160 in the country.
An official representative from the National Sports Council observed the process accordingly.
Members elected a new executive, and adapt Association's logo and constitution in a calm atmosphere.
"Vovinam Viet Dao" meaning martial arts of Vietnam is an international body that enhances the physical and intellectual well-being of its members as well as equips them with self-defence skills.