Gambians' UAE-based petition is explained by the foreign ministry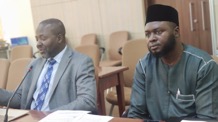 On Thursday, representatives of the Ministry of Foreign Affairs appeared before the Standing Committee on Public Petition (SCPP) to provide an explanation for a petition that was submitted to the National Assembly by Gambians who were stuck in the United Arab Emirates (UAE) and wanted to be evacuated to The Gambia.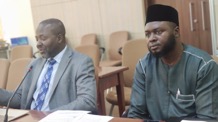 Deputies were informed by Ambassador Lang Yabou, Permanent Secretary of the Ministry of Foreign Affairs, that the petition in question had to have been signed by an event because it was in 2020, during the global lockdown.
Senegalese Ambassador urges fellow citizens to be tax complian law-abiding.
The petition, which was submitted during the Corona administration, "no longer stands," according to Permanent Secretary Yabou, who stated that the Foreign Ministry is extremely concerned about their mandate.
PS Yabou also told deputies that the Ministry didn't get a lot of money to help Gambians leave the UAE.
PS Yabou stated that budgeting is essential and will remain essential, noting that missions worldwide face emergency situations. However, "I think it is primarily our resourcing that has been done," he remarked, noting that individuals would continue to compare the Foreign Affairs ministry to other ministries of a similar nature.
Fatoumatta Jawara, the nominee, made the following statement in her contribution to the discussion: To save money, it's better to reduce the number of embassies. She continued, "To get things done better, more effort is required."