How eight years after its independence, Banjul was renamed Bathurst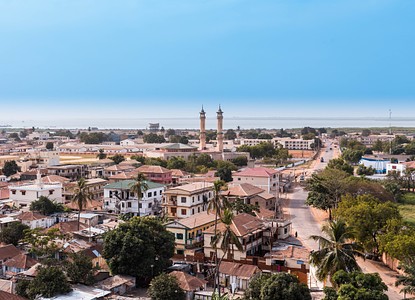 On February 19, 1973, His Excellency President of the Republic of The Gambia, the late Alhaji Sir Dawda Kairaba Jawara, entered the cabinet of the Banjul City Council interim committee (IC) to rename the Gambia capital, Bathurst, to Banjul. The Gambia was only eight years and one day old at the time.
Hassoum Ceesay, a well-known historian and author, claims that the British purchased the island in 1816, renamed it St. Mary, and named the settlement Bathurst after Earl Bathurst, the British Secretary of State for Colonies
Gambians' UAE-based petition is explained by the foreign ministry
In addition, the capital of Gambian was referred to as Bathurst from 1816 until 1973, which caused a lot of confusion because other towns in countries like Australia, Argentina, Canada, South Africa, Sierra Leone, and Argentina are also known as Bathurst.
"What the late former President Jawara justified in the press release in changing the name was that, before the Island had a name which was Banjul," was one of the reasons why it was important to change the name of the capital city eight years after The Gambia gained independence. Therefore, it was only necessary and important for the capital of The Gambia to reclaim its original name and abandon the colonialist-given name.
The name of the settlement was changed to Banjul, but the island still goes by the name of St. Mary's, which is a very positive development in the decolonization process.
"On February 19, 1973, the name of the island settlement was changed from Bathurst to Banjul. Because it emphasized the necessity of it being one step in the decolonization process, the name is very significant. Imagine that we became independent on February 18, 1965, and that our capital maintained the colonialist-given name for eight years. Thus, the renaming was a generally excellent move toward the decolonisation cycle," student of history Ceesay made sense of.