Gov't Information Officers Trained on the Access to Information Law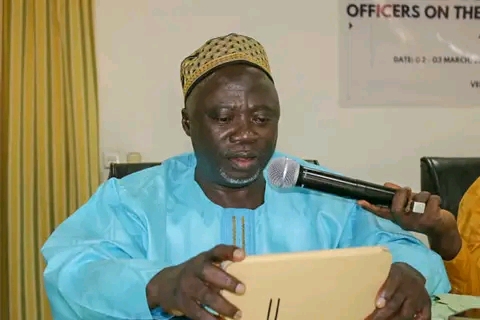 Gambia Press Union (GPU) in collaboration with the Ministry of Information on Thursday began a two-day training of government information officers on the Access to Information Act, 2021.
The 2nd to 3rd March 2023 training for twenty-five participants is funded by the National Democratic Institute (NDI).
The training is aimed at equipping participants to reinforce their understanding of their duties to the public and their roles under the #ATI law.
Muhammed MS's Bah, the President of GPU, said access to information is critical that enables us citizens to exercise our voice, to effectively monitor and hold the government to account, and to enter into the informed dialogue about decisions that affect our lives.
"The potential contribution of access to information to the good governance of lies in the willingness of the government to be transparent and the ability of citizens to demand and use information," Bah said.
In his keynote statement, Lamin Queen Jammeh, the Minister of Information, expressed his appreciation for the work of the GPU and assured the participants of the government's willingness to create a conducive environment and better promotion of the #ATI.
"The enactment of the #ATI Law is indeed a profound testament to the political commitment of the leadership of His Excellency President Adama Barrow to the ideals of democracy. The administration believes access to accurate information is a fundamental right and enhances citizen participation for inclusive development," he said.
Mr. Jammeh said that citizens' access to timely and accurate information constitutes part of their fundamental rights and enhances the participation of the citizenry for inclusive development.
The two-day training is one of three activities funded by NDI to support the implementation of Gambia's ATI Act which seeks to ensure greater transparency and accountability in government and to enable citizens to make informed choices.