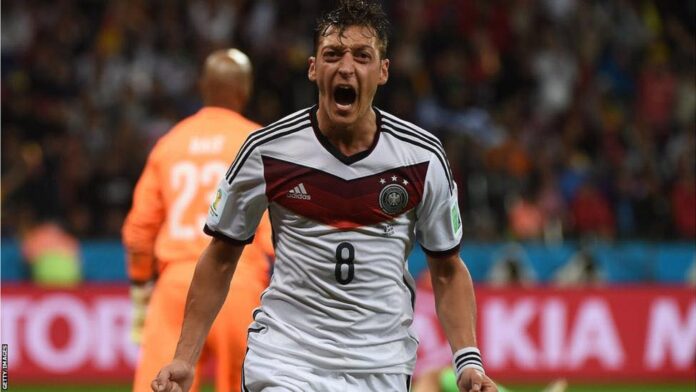 Mesut Ozil, 34, retired from football after playing for Arsenal, Real Madrid, and Germany.
Aside from winning four FA Cups during his club career, Ozil also won the Spanish La Liga title in 2012.
In addition, he appeared 92 times for Germany, winning the 2014 World Cup in Brazil.
"It has been an amazing journey filled with unforgettable moments and emotions," Ozil said in a statement on social media.
"I've had the privilege to be a professional football player for almost 17 years now and I feel incredibly thankful for the opportunity.
"But in recent weeks and months, having also suffered some injuries, it's become more and more clear that it's time to leave the big stage of football."