Support to security sector reforms: DCAF equips police on crisis management tips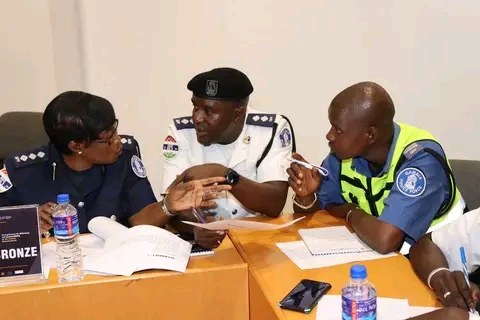 To support the ongoing security sector reform, the Geneva Centre for the Democratic Control of Armed Forces (DCAF) organized a day-long simulation exercise on crisis management for officers of The Gambia Police Force (GPF).

The exercise was held at the SDKJ International Conference Center in Bijilo and aimed to assess the GPF's capacity to manage crises at different levels of command. The crisis management guide used for the exercise was designed by operational officers of The Gambia police force and funded by the European Union, with support from DCAF's international partners. The guide aimed to reinforce police officers' awareness and response to crisis management as mandated by existing local and international laws.

The simulation exercise involved a multifaceted discussion on case scenarios of potential crises and various approaches to control and prevent them. Participants included tactical command, operational command, strategic command, CSOs, local authorities, and human rights units.

The event was witnessed by the National Security Adviser, Abdoulie Suleiman Jeng, the Commissioner of Operations, Lamin K. Bojang, representatives from the European Union, Enya Braun, Civil Society organizations, and other distinguished heads of government security institutions.

Speaking at the event, the National Security Adviser emphasized the importance of crisis management in maintaining stability and security in the country. He also lauded DCAF and its partners for their efforts in supporting the GPF's capacity-building initiatives.

Overall, the simulation exercise was a step towards strengthening the crisis management capacity of GPF officers and ensuring that they are well-equipped to handle any potential crisis in the future. It was also a testament to the commitment of DCAF and its partners to support security sector reform efforts in The Gambia.