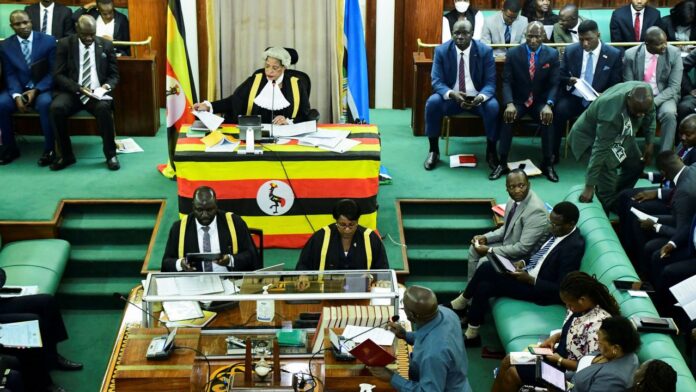 The Bill proposes tough new penalties for same-sex relationships, which were arrived at after hours of bickering in the House.
The death penalty was revised from a previously proposed punishment of 10 years imprisonment according to the Daily Monitor.
In the enacted Bill, aggravated homosexuality is defined as the offense of homosexuality on persons below 14 years or above 75.
Other persons considered victims are persons living with a disability or mental illness, persons suffering from a terminal illness, or the offender is a parent, guardian, or serial offender.
The proposed penalties now await President Museveni's approval to assent them into law.
Homosexuality is already illegal in Uganda and it was not immediately clear what new penalties had been agreed upon.
According to the Penal Act Code, any person charged guilty of the offense faces 14 years imprisonment.