President Barrow Congratulates Nigeria, Calls for Prioritising of Agric-Business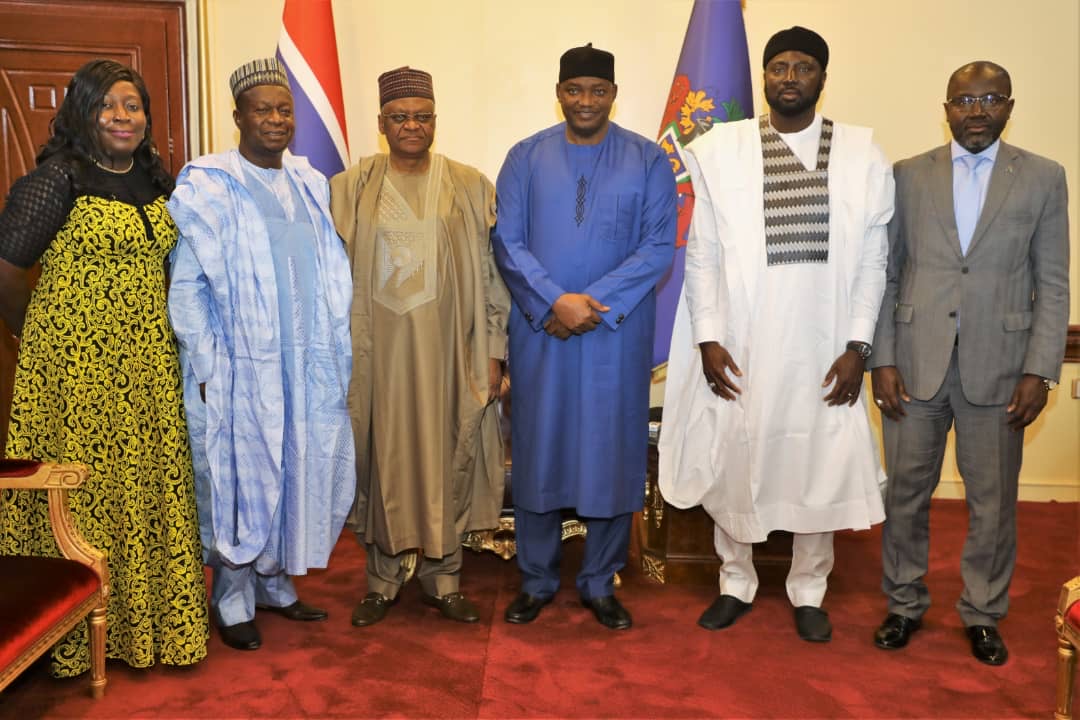 State House, Banjul, 30th March 2023: President Adama Barrow congratulated H.E Muhamadu Buhari, his government and the people of Nigeria for a successful and peaceful election and a demonstration of leadership by example for ECOWAS. The President extended the message through the Minister of State for Foreign Affairs, His Excellency Zubairu Dada, who is in The Gambia on a two-day visit.
The Gambian President reiterated the brotherly relations with the Federal Republic of Nigeria, through which the country enjoys technical support in various sectors. President Barrow recounted the valuable role of Nigeria in The Gambia's transition since 2017 and called for continued support as the country moves to the next phase of implementing its reform programme.
In a separate diplomatic engagement Thursday morning, President Barrow met the ECOWAS Commissioner for Economic and Agricultural Affairs, Mrs Massanje Tour- Litse.
The two discussed regional integration and ECOWAS' commitment to continue supporting and working with The Gambia. President Barrow stressed that Africa has the human and natural resources and should invest in making agribusiness a priority through industrialisation to feed itself. He decried Africa, with a much bigger population, having to suffer due to the unfortunate War in Ukraine. "The way forward for Africa is prioritising Agric-business for economic development and food security," President Barrow emphasised. He commended the ECOWAS Commissioner for prioritising agriculture, school feeding and working with the youth, adding, "we cannot continue blaming colonialism; it is time to be innovative and do things for ourselves."