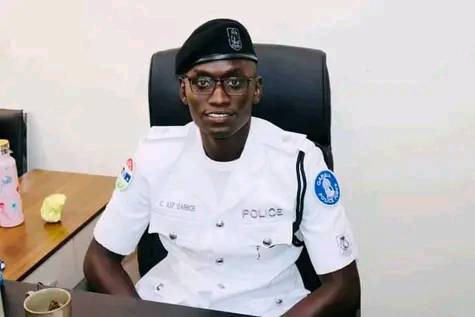 Concerning a police dispatch, The  Office Of the Inspector General of Police brings to the attention of the general public concerns relating to inappropriate parking of vehicles along driveways in the Greater Banjul Area.
'The Office wishes to remind all vehicle owners and drivers that double parking, wrong parking, parking on pavements, and leaving a motor vehicle on the public highway are strictly prohibited under section 65 of the Motor Traffic Act. '
The discharge added:" These actions have the potential of causing inconveniences to other road users, thereby posing some serious safety concerns.
Therefore, we urge all drivers to comply with the traffic rules and regulations to ensure smooth traffic flow and safety on the roads."
The despatch stressed: "The Gambia Police Force is determined to take up legal action against any driver or vehicle owner found wanting of such illegal practices.
Henceforth, vehicles found inappropriately parked along the road will be towed off the road and their owners will bear the charges therein. "