GAF receives Bangladeshi Chief of Army Staff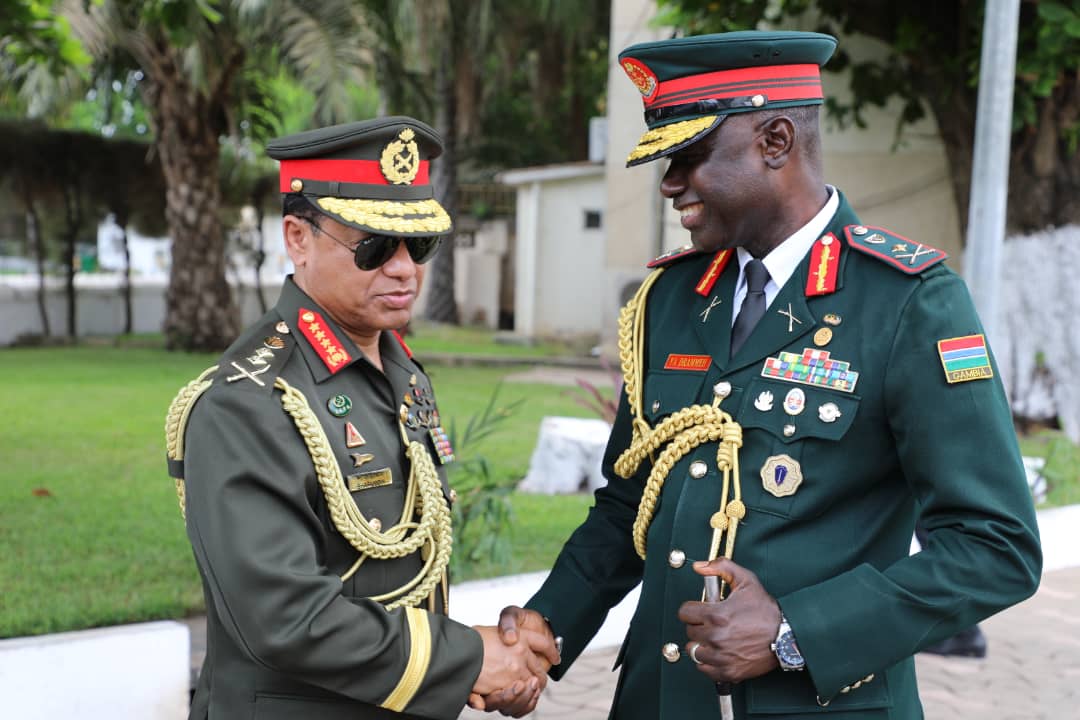 The Deputy Chief Defence Staff Major General Mamat O Cham, accompanied by the Army Commander Brigadier General Ousman Gomez and other Senior Officers of the Gambia Armed Forces received the  Bangladeshi Chief of Army Staff, General SM Shafiuddin Ahmed, and delegation on Sunday 11 June 2023 at the Banjul International Airport.
According to the Gambia Armed Forces,  the purpose of the visit is to assess GAF's readiness for a possible co-deployment with their Bangladeshi counterparts to a United Nations Peacekeeping Operations Mission.
The four-star general was welcomed to The Gambia with a spectacular half-guard of honor mounted by personnel of the 1 Infantry Battalion. A host of activities have been prepared for the honored General's visit and updates of which will be made accordingly.