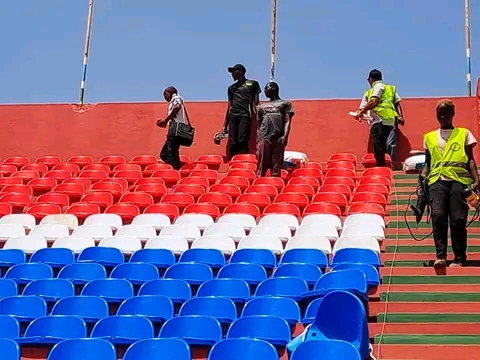 As per updates from the Ministry of Youths & Sports, the Independence Stadium and Friendship Hotel, which are the country's primary football hub, are undergoing renovation and remodelling. The contractors are working diligently to ensure that the work is completed as scheduled by July.
The pictures below demonstrate a significant improvement in our work, and the recent installation of new seats at the Independence Stadium is a major milestone towards reaching our objective.
These are standard seats that are commonly used in various stadiums around the world. We are confident that with the assistance of both our experts on the ground and the Turkish experts, the work will be completed to a high standard of quality.
"Once the current renovation and remodelling are complete, we will be able to play our next game at home in September.
We are all in this together, together we can build a better nation."