NYOFELLEH ROAD REHABILITATION EXERCISE 2023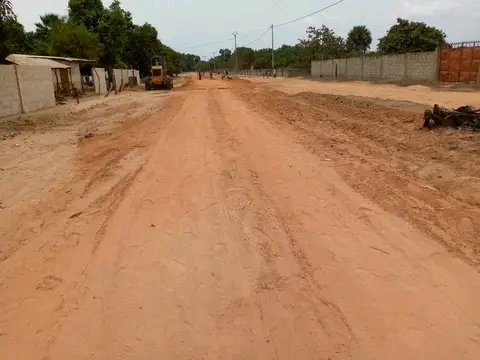 Residents of Nyofelleh in Kombo South, West Coast Region this weekend embarked on a massive road rehabilitation exercise on the highway linking the community to the administrative community of Brikama.
It could be recalled that the people of this community struggle to access Brikama daily due to the horrible condition of the road.
This year's rehabilitation exercise is been supported by the National road authority through the Ministry of Works and the tremendous contribution of some Nyofelleh Youths at home and in the diaspora.
The support has aided the people of Nyofelleh to better the condition of the road from Nyofelleh to Busuranding with hopes of completing the road rehabilitation soonest.
The communities plying the road include Nyofelleh, Busuranding, Kassakunda, Sinchu Wuri, Sandally, Bonsa, and some other communities.
The communities solicit the support of the Area Council and the Government to massively come to their aid in completing the rehabilitation exercise.