Essa Dampha says critics of Barrow's 3rd term bid want to plunge the country into chaos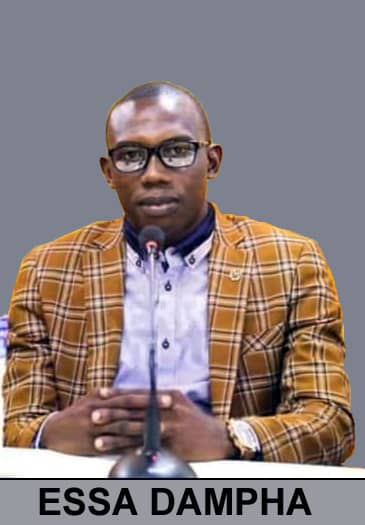 Mr. Essa Dampha, In a sharp reaction to critics,  asserted that political opponents fuelling criticism about President Adama Barrow's 3rd term bid, harbor an ill-conceived mind, with a calculated move to plunge the country into chaos or usher us into a toxic political environment which is he vowed must not be accepted.
Mr Dampha who is a founding and outspoken pillar of the National People Party, rebuked distractors while urging them to acquaint themselves with the  1997 Constitution which has no restriction on term limits.
" This country is not an Anarchy, The country is ruled. by laws and those laws should be upheld.
Nobody has the power or control to stop anybody from contesting, including the incumbent president Barrow, to bid for another term. There is no restriction as far as the current constitution is concerned."
He described their arguments as baseless,  malicious, and simply based on misleading the masses.
" As much as people want you to govern, then you are mandated to seek re-election either 1st,2nd or 3rd terms. It depends on the Gambian people to renew your mandate or to vote you out and give their mandate to someone else. My response is very clear, I don't think they are fair to the president. "
Meanwhile, Mr. Dampha pointed out the performance of the NPP  in the National Assembly. and local government elections are not a yardstick to judge President Barrow in the 2026 elections.
" the precious National Assembly and local councils were dominated by the opposition but we got 4 of our 8 Mayoral. Chairmanship seats. We have more councilors now, overall. We are working towards spreading our tentacles countrywide.
He expresses optimism that President Barrow will win with a landslide in 2026 with a percentage more than the 2021 scores.