Estonian police donated a second batch of uniforms to the Gambian authorities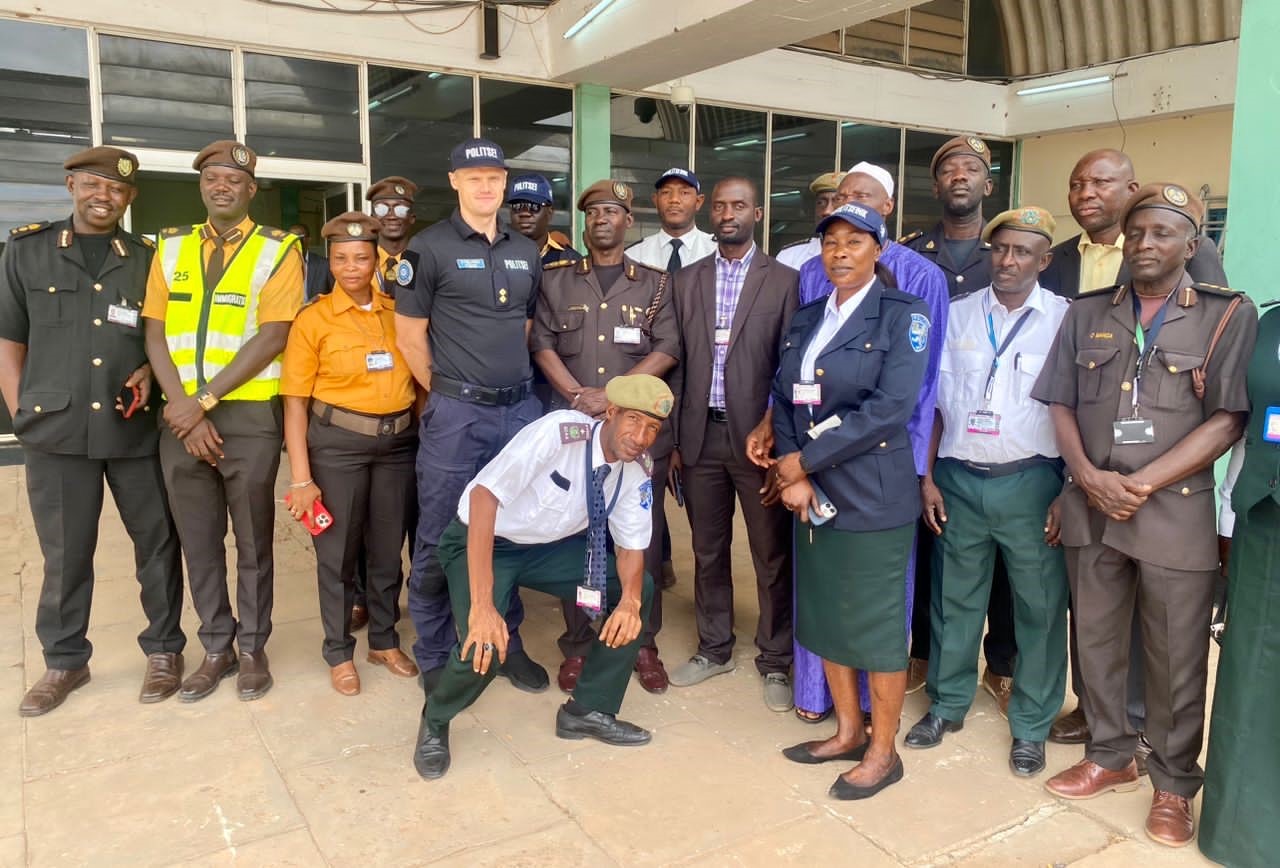 Estonian police donated a second batch of uniforms to the Gambian authorities
In June, the Estonian Police and Border Guard Board handed over nearly 3500 uniform elements to The Gambia Immigration Department and The Gambia Civil Aviation Authority.
In total, 3537 items of clothing worth over 7,5 million Dalasi were dispatched, including ceremony jackets, outwear jackets, trousers, hats and shirts. 
On June 21, a representative of the Estonian police, on behalf of Mr Egert Belitšev – the Director General of the Estonian Police and Border Guard Board, handed over the uniforms to the local authorities. "The contribution to our Gambian partners comes as an appreciation to their efforts developing the democracy, security sector reform and by which we hope to improve directly the capacities of the frontline officers", was the key message from Mr Belitšev.
The donation is a continuation of the bilateral partnership between the Estonian Police and Border Guard Board and The Gambian security agencies. The first joint activity took place in 2021 when the first batch of 10,000 brand-new uniform items was donated in combination with document profiling training implemented by the Estonian experts. In May 2023, Director General Mr Egert Belitšev visited The Gambia personally, which was his first official visit outside Estonia, after he had started in his current position as the head of the Estonian police.